Click to Access
AMOY MAGIC SITE from
OUTSIDE China


Click to Access Amoy Magic Site from
INSIDE China


TRAVEL LINKS


Xiamen

Gulangyu


Jimei

Tong'an


Jinmen

Zhangzhou


Quanzhou

Wuyi


#1Fujian Sites!


Fujian Foto Album


Books on Fujian


Readers'Letters


Ningde

Zhouning


Longyan

Sanming


Putian

Bridges


Travel Info,


Hakka Roundhouses


Travel Agents

MISC. LINKS


Amoy People!


Darwin Driving


Amoy Tigers


Chinese Inventions


Tibet in 80 Days


Amoy Vampires!


Dethroned!


Misc.Writings


Latest News


Lord of Opium


Back to Main Page


Copyright 2001-7 by Sue Brown & Dr. Bill

Amoy Hill's Photos
Charles Saunders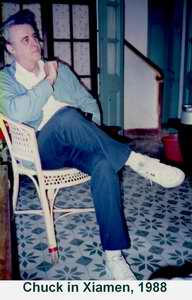 Founder of Asia Evangelical Mission
William Carey University's 1st Ph.D. grad
Click Thumbnails for larger photos!

Note: Taiwan was part of the ¡°Amoy Mission¡±, so it is not inappropriate to share the story of a man who served there--especially since the Saunders family (Chuck, Donna, and daughter Karen), whom I met while in the Air Force in Taiwan, were the greatest influnce on my decision to go into business, and then to give up the successful business to serve in Mainland China.

Chuck Saunders Memorial Service Sunday,
Oct. 22, 1995, 4:00 p.m. Lee Chapel, 3700 East Sierra Madre Blvd.
Solo: "It is well." (Ray Morford) Choruses: Ray Morford
Music: "Come Let us Adore Him" (Ray Morford) Invocation: Alan Gates
Life sketch: Bill Brown Talk: Dr. Ralph Winter, USCWM "Send"
Letter: John Bulbuk Dr. Buswell, Chuck's Ph.D. Mentor
Choruses: Ray Morford Benediction: Dr. William Rice

Charles Saunders entered t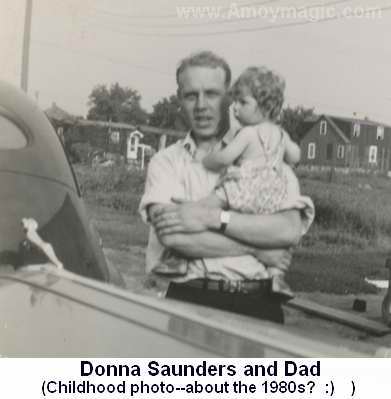 he world April 9, 1936, in Highland park, Michigan, and he never slowed down until he departed 59 years later. Every person is unique, but Chuck was probably the most unique character I've ever met. He never sat still; he was always moving, learning, qrowing, and infecting everyone around him with his enthusiasm and zest for Christ and for life. But Chuck¡¯s zeal was balanced by such a strong sense of honor and responsibility that he reminded me in many ways of the Chinese to whom he devoted his life. No wonder he captivated both the heart and the imagination of Donna, who knew a good th1ng when she saw one and married him in January 1955 when Chuck was still 18.
When daughter Karen was born, the 25-year-old father¡¯s strong sense of values moved him to wonder, "How can I be a responsible father?" He traipsed over to the Covenant Community Church seeking answers, only to return home and tell Donna indignantly, "They've no right to say I'm a sinner!"

In this young engineering student¡¯s typically methodical fashion, he devoured the Bible from cover to cover, only to be surpr1sed by the realization that he was indeed a sinner. He immediately accepted Christ, but his ever deepening and widening sense of responsibility demanded that he share his newfound faith with others, so he also abandoned engineering school and enrolled in Bible college.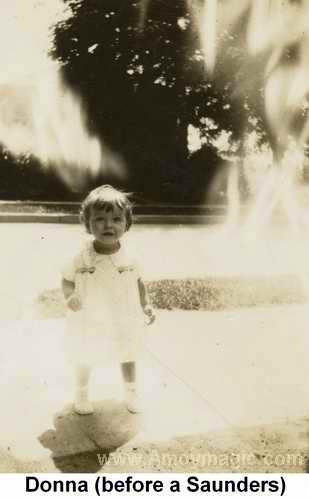 Chuck's vision was to widen further a year later when he and Donna attended a Far Eastern Gospel Crusade (FEGC) Missions Conference. After Dr. Woodbridge preached from Romans, Chuck exclaimed, "Donna, do you realize there are people in this world who will not hear the gospel?" Without hesitation, Chuck signed on with FEGC to share the light that he, unlike so many others, could never hide under the bushel.
When FEGC mentioned the new field of Taiwan, it struck a chord in Chuck's pioneering spirit and he volunteered. FEGC had already chosen another couple for Taiwan, but they took Chuck and Donna instead, which was just as well, since the other couple had preferred Japan.
Then followed a whirlwind that has yet to subside as Chuck and Donna, baby Karen in tow, raced through training, seven months of internship, and support raising. But at SIL training at Victoria University, Chuck received the shock of his life when he was told that language aptitude tests had revealed that neither Chuck nor Donna had the slightest language learning ability whatsoever. FEGC suggested that since Chuck was over thirty¡ (ancient by mission candidate standards) and could never learn a foreign language, they should serve in the Philippines where they could use English.
FEGC had not reckoned on Chuck's sense of honor. He responded politely but firmly, "We've told all of our supporters we're going to Taiwan. We've prepared to go to Taiwan. We are going to Taiwan." So in 1976, at age 31, Chuck and family sailed to Taiwan.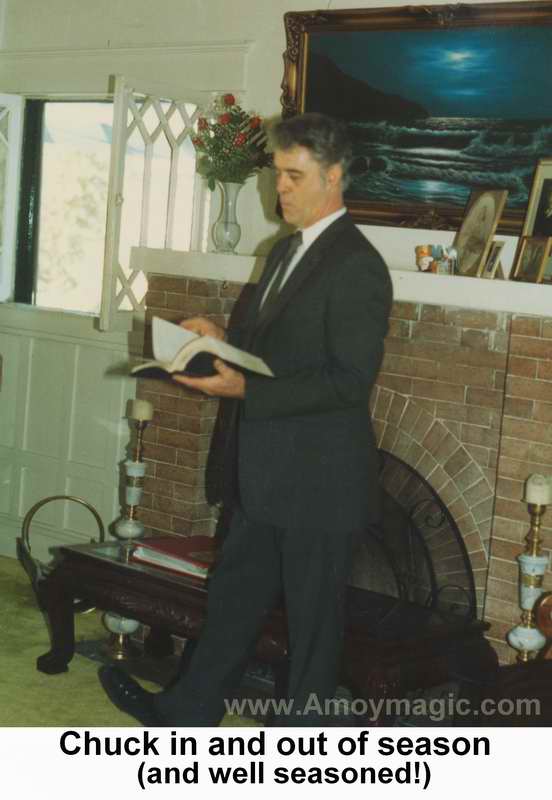 Another factor FEGC had not reckoned on was Chuck's phenomenal, almost photographic memory. He maatered both Greek and Hebrew, and his incomparable proficiency in the Taiwanese dialect so endeared him to the Taiwanese that when he decided to seek pastoral work 1n the U.S. ten years later, the local nationals pleaded with him to continue his work of training and enabling Taiwanese pastors and evangelists.
To prepare for further ministry, especially in the area of counseling, Chuck enrolled in William Carey University, and under Dr. Buswell's mentorship became the first recipient of their Ph.D. He also helped organize Asia Evangelical Mission (AEH), which mln1sters in nine nations.
But Chuck saw other needs. While American businessmen reaped enormous profits in Taiwan, their Taiwanese counterparts struggled to make ends meet. Some Taiwanese Christians asked, "How can we find honest American businessmen to deal with?" Chuck immediately set up a network between Christian Taiwanese businessmen and American Christians, which boosted not just business but evangelism as well.
Most Taiwanese seemed closed to the gospel, they were definitely open to business, and Chuck's solid Chinese virtues of honor and ethics, as well as his knack for business, won the hearts of many Taiwanese businessmen, bringing them to the Lord.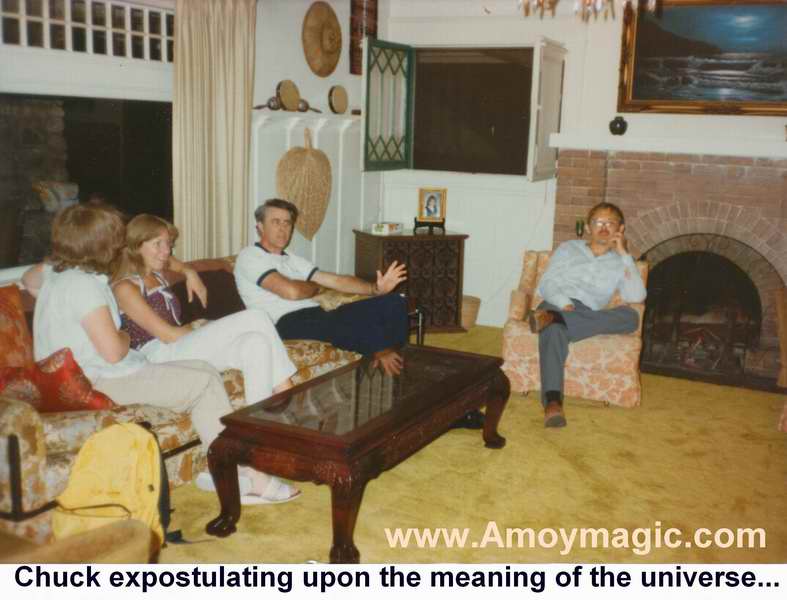 One of Chuck's converts applied Christian principles to his business and went on to become the number two Taiwanese producer in his field, amassing profits of over $200 million. Not that Chuck preached a simplistic prosperity preaching¡ªhe hated pat prayers, pat answers and pat theologies; real life problems are never pat. Taiwanese were moved not by his lectures but by his life¡ªliving proof that ethics, values and faith are seeds that inevitably mature and bear fruit¡ªin all walks of life.
And such was Chuck's theme that life and salvation are not static but dynamic, not a state but a process. Chuck stressed that salvation is not just a signature on a decision card but a Seed implanted within us, and that our purpose in life is to nurture this seed to maturity. Christ lives and works only through us--and Christ's only limits are those we create or accept. As far as I know, Chuck recognized no limits. And he never allowed those around him to limit his limitless God. How well I know.
I first met Chuck and Donna when I was a twenty year old airman at an Air Force base in Taiwan. Chuck was the auxiliary Chaplain, and while most missionaries avoided us G.I.s like the plague, Chuck and Donna not only ministered to us in Chapel but opened up their home as well. At one point I almost lived with them, but I quickly learned that one could not be a Sunday morning Christian around Chuck.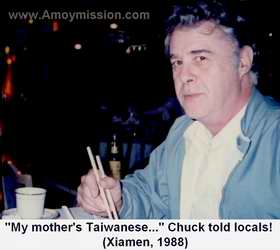 One day he drove with me out to a small village, stuffed a handful of Taiwanese tracts in my hand, and sent me door-to-door.

"What do I say?" I sputtered. Chuck spouted off a Taiwanese phrase and I parroted back something like "Cheetos Charlie Brown Hobo!" Chuck grimaced, and then grinned and said, "Close enough, Willy. Go get 'em!"
Chuck's humor and zest were as contagious as his faith. When peasants clamored, "How'd you learn Taiwanese so well?¡± he'd claim, "My mother's a Taiwanese!" With Chuck¡¯s grasp of the 2 dialects, they readily believed him--and roared with laughter when he confessed the truth.
These evangelistic outings with Chuck and Donna opened my heart not only to missions but to the Chinese. But Chuck wasn¡¯t finished with me. A few years later, Chuck suggested I attend Fuller Seminary, and in Chuck and Donna's home I met the missionary kid who married me¡ªdespite Chuck's warning that I should think twice about marriage¡ªfor Susan's sake!
Chuck introduced me to tentmaking, and influenced me in starting the business that got us through seminary. Then seven years later, his example emboldened me to abandon the business I'd worked so hard to build so I could pursue a Ph.D. and teach graduate business in China. When my wife, sons and I left for China in 1988, it was Chuck, the busiest man I knew, who saw us off at the airport. Months later, while we were struggling with the language and culture shock, it was Chuck who showed up on our doorstep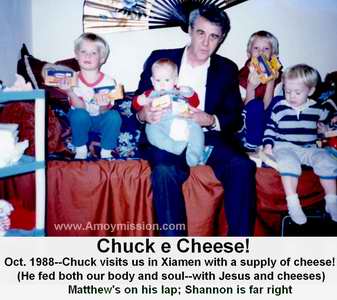 in China. He looked about our apartment, and laughed, ¡°You'va raally done it this time, Willy!" But Chuck didn't give me a sermon or lecture. He handed me what only Americans in Asia could appreciate--a big bag of cheese. And he administered enough hugs and laughs to insure our survival that first crucial year. And mainland China's Security Police still laugh about the crazy foreigner who fooled them with his "My mother is a Taiwanese" routine.
Last week, my wife and I were with an engaged couple in the restaurant in which Chuck and Donna counseled us before our own marriage 14 years ago. I shared with this couple how Chuck had influenced me in my call to missions, in focusing on China, in meeting my wife, in doing business--just about every major decision in 20 years. The next morning I was in the lobby of the U.S. Center for World Missions talking to Jody Van Loon. I shared how it was our first good furlough in seven years, and how one priority was to spend time with Chuck. Even as we talked of Chuck and Donna, the phone rang, Jody answered it, and turned to me and said, "Chuck died in China."
I was stunned, and tears welled up in my eyes. But I knew that I felt sorry for those left behind, not for Chuck, because Chuck died where and how he'd have chosen: quickly, painlessly, in China. Not even a weak heart hindered Chuck from spending his very last breath with his beloved Chinese family. He popped his heart pills, and raced around China, dragging his dear friends, Pastor
and Mrs. Hsieh.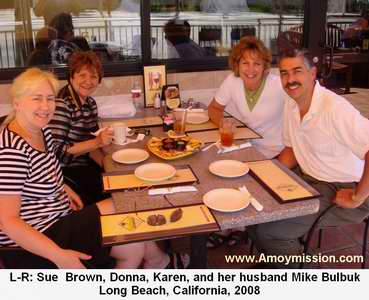 In Yantai, Shandong province, Chuck phoned Donna to tell her excitedly about the beautiful church he would attend Sunday. It was his last service. On Monday he died as he did everything else in life¡ªwithout hesitation, within mere seconds, in the arms of the beloved Pastor Hsieh. If I know Chuck, he prearranged the entire thing with the Lord.
I rejoice that Chuck no longer sees through a glass darkly but face-to-face. But his abrupt departure forces home what we too easily forget: we only go around twice, and though we have eternity on the other side, on this side we dare not hesitate.
¡°He who hesitates is lost,¡± goes the saying. But Chuck saw that if we hesitate, others are lost. And so his final messages to us is how he died.
Donna told me that as Chuck lay in state beneath the glass case in the crematorium, he still had his boot on. Leave it to Chuck to die as he lived: in China, the land he loved, with his boots on. ut Chuck can afford to rest now because he not only spent his life reaching those who otherwise would have never heard, but he also duplicated his untiring, undying vision of a limitless God living in and through us.
Let us praise God for Chuck, let us pray for and comfort the family and friends he left in his wake, and let us live our lives with our boots on until we rejoin our beloved brother Chuck.

Please Help the "The Amoy Mission Project!"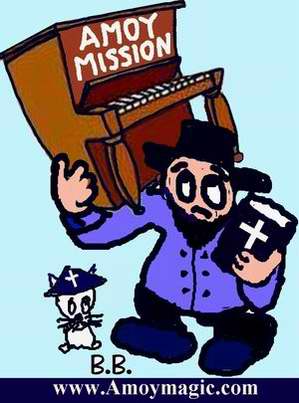 Please share any relevant biographical material and photos for the website and upcoming book. All text and photos will remain your property, and photos will be imprinted to prevent unauthorized use.
Thanks!
Dr. Bill Xiamen University MBA Center
E-mail: amoybill@gmail.com
Snail Mail: Dr. William Brown
Box 1288 Xiamen University, Xiamen, Fujian PRC 361005
TRAVEL LINKS

Favorite Fujian Sites

Fujian Foto Album

Xiamen

Gulangyu

Fujian Guides

Quanzhou

Z
hangzhou

Longyan

Wuyi Mtn

Ningde

Putian

Sanming

Zhouning

Taimu Mtn.

Roundhouses

Bridges

Jiangxi

Guilin

Order Books

Readers' Letters New: Amoy Vampires! Google Search

Click to E-mail


Readers'Letters
Last Updated: October 2007


Back to Top
Google Search
AMOY MISSION LINKS



A.M. Main Menu


RCA Miss'ry List


AmoyMission-1844-46
by G. Smith,1857


AmoyMission-1877


AmoyMission-1893


Abeel, David


Beltman


Boot Family


Broekema, Ruth


Bruce, Elizabeth


Burns, Wm.


Caldwells


DePree


Develder, Wally


Wally's Memoirs!


Douglas, Carstairs


Doty, Elihu


Duryea, Wm. Rankin


Esther,Joe & Marion


Green, Katherine


Gutzlaff, Karl


Hills,Jack & Joann
.

Hill's Photos.80+
..

Keith H.

Homeschool


Hofstras


Holkeboer, Tena


Holleman, M.D.


Hope Hospital


Johnston Bio


Joralmans


Karsen, W&R


Koeppes, Edwin&Eliz.


Kip, Leonard W.


Meer Wm. Vander


Morrison, Margaret


Muilenbergs


Nienhuis, Jean


Oltman, M.D.


Ostrum, Alvin


Otte,M.D.

Last Days


Platz, Jessie


Pohlman, W. J.


Poppen, H.& D.


Rapalje, Daniel


Renskers


Saunders_AEM


Talmage, J.V.N.


Talman, Dr.


Veenschotens
.

Henry V.

Stella V.
.

Girard V.


Veldman, J.


Voskuil, H & M


Walvoord


Warnshuis, A.L.


Zwemer, Nellie


Fuh-chau Cemetery


City of Springs
(Quanzhou, 1902!!)


XM Churches


Church History


Opium Wars


A.M. Bibliography


YMCA Volunteer!


XICF Fellowship


Temples


Mosques


Christ in Chinese
Artists' Eyes

DAILY LINKS


FAQs Questions?


Real Estate


Shopping

Maps


Bookstores


Trains

Busses


Car Rental


Hotels

News (CT)


Medical & Dental


Expat Groups


Maids

Phone #s
EDUCATION


Xiamen University


XIS(Int'l School)


Study Mandarin


CSP(China Studies)


Library

Museums


History
DINING

Tea Houses


Restaurants

Asian


Veggie

Junk Food


Chinese

Italian


International


Visas 4 aliens
RECREATION


Massage!


Beaches

Fly Kites


Sports

Boardwalk


Parks

Pets


Birdwatching


Kung Fu

Hiking


Music Events


Cinema


Festival&Culture


Humor&

Fun Fotos


BUSINESS


Doing Business


Jobs!(teach/work)


Hire Workers


Foreign Companies


CIFIT (Trade Fair)


MTS(Translation)



Back to Top