Click to Access
OUTSIDE China


Click to Access
INSIDE China


TRAVEL LINKS


Xiamen

Gulangyu


Jimei

Tong'an


Jinmen

Zhangzhou


Quanzhou

Wuyi


#1Fujian Sites!


Fujian Foto Album


Books on Fujian


Readers'Letters


Ningde

Zhouning


Longyan

Sanming


Putian

Bridges


Travel Info,


Hakka Roundhouses


Travel Agents

MISC. LINKS


Amoy People!


Darwin Driving


Amoy Tigers


Chinese Inventions


Tibet in 80 Days!


Dethroned!


Misc.Writings


Latest News


Lord of Opium


Back to Main Page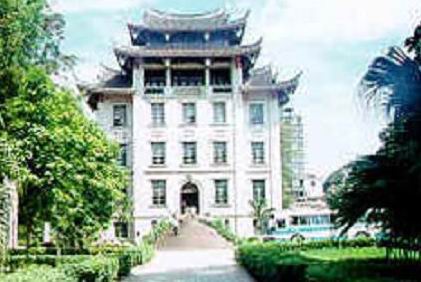 Overseas Chinese Museum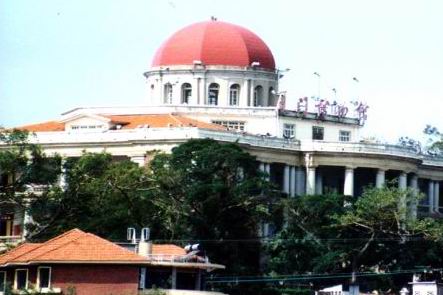 Xiamen Museum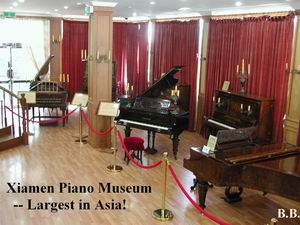 Piano Museum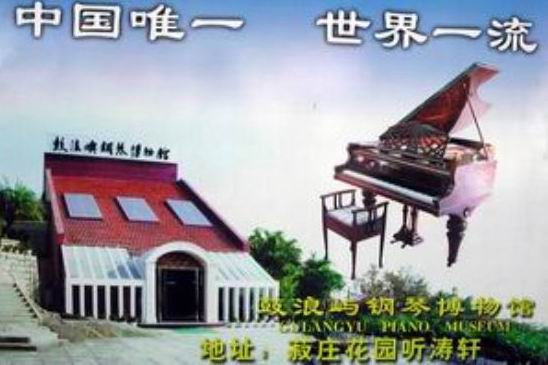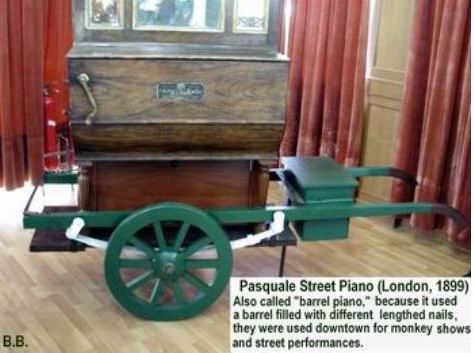 Barrel Organ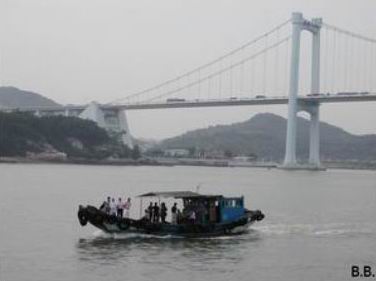 Xiamen Bridge Museum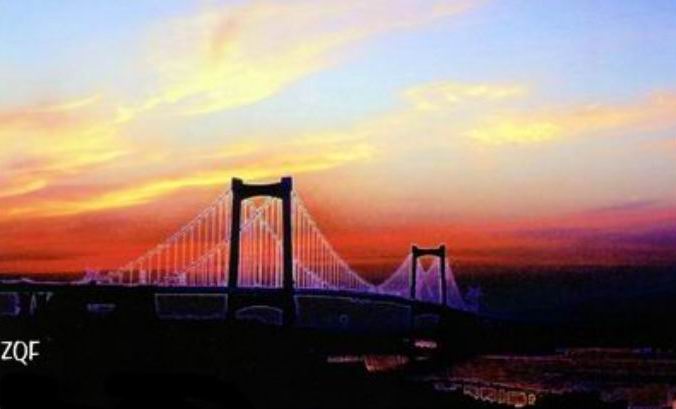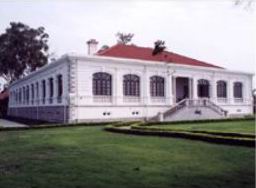 Jinquan Coin Museum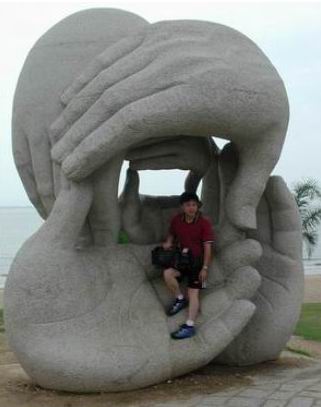 Open-air Sculpture
(Island Ring Rd.)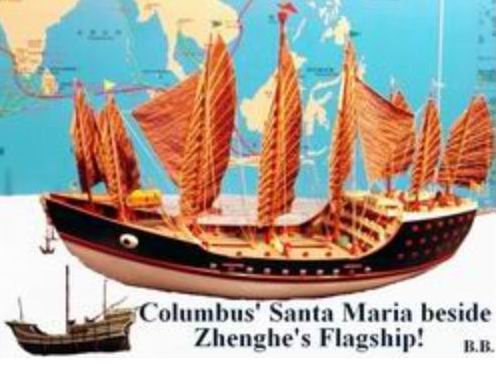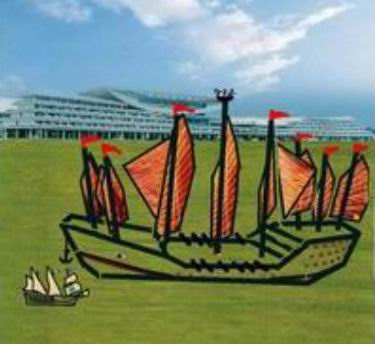 AmoyMagic--Guide to Xiamen & Fujian

Copyright 2001-7 by Sue Brown & Dr. Bill

Order Books


Main Page Business Links Recreation Links Google Search E-mail
Xiamen Museums


Museum Links:

Museum Main Page

China's 1st Anthropology Museum

Lin Yutang Museum

Chinese - European Art Center

Lu Xun Museum

Postal Museum

Piano Museum

Organ Museum

Xiamen Museum

Overseas Chinese Museum

Xiamen Meteoroligcal Center

Calligraphy Square

Bridge Museum

Weird World Museum

Life Sciences Museum

Art in the Park

Music Square (proof that Chopin was Chinese!)

Quanzhou Maritime Museum (well worth the drive!)

Xiamen Military Museum

"The British Museum was home to a million antiquities, several dozen of which were legitimately come by...Most of these items made their eventual way to the ever-expanding collections of the British Museum, where they were set out on display with clear labels in many languages so that foreign tourists could come and see their lost valuables with minimum inconvenience." The Golem's Eye, Jonathan Stroud, p.17
Xiamen has 139 cultural, historical (even hysterical) preservation sites. And having been up a tree most of my life, it is comforting to know Xiamen has 533 protected ancient or famous trees. We have 18 historical temples and churches (including China's oldest Protestant Church), as well as 17 museums—including Asia's largest Piano Museum, China's 1st anthropology museum (Xiamen University), a Coin Museum, China's best bridge museum (beneath Haicang Suspension Bridge).

Overseas Chinese Museum, about 2 km south of Zhongshan Rd. on S. Siming Rd. (just over the hill from Xiamen University), was proposed by Tan Kah Kee, founder of Xiamen University, and built in 1956. It opened to the public in May of 1959. The 30,000 square feet (wow!—that's 15,000 pairs of socks!) have over 7,000 items in displays documenting the lives of overseas Chinese through different historical periods.

The museum is divided into six sections, from relics of old China to photographic and pictorial evidence of Huaqiao (overseas Chinese) exploration. The ground floor's three halls contain paintings, photos and documentation of the Fujianese life abroad, an interesting way for us laowai (foreigners) to see the other side of the coin. Some of the pottery and bronzes date back to the Shang Dynasty (1600—1100BC—or, more accurately, 1615—1115BC).
Over 2.5 million overseas Chinese, in over 50 countries, claim to have their roots in Fujian Province! Open daily, 9 a.m. – 4:30 p.m.
The Xiamen Museum, on Gulangyu Islet, is Xiamen's largest, and housed within the circa 1907 "Eight Trigrams Tower" (named after its round red roof). The museum has over 10,000 artifacts, including jade and porcelain, and ancient weapons.
Xiamen is now building a 300 million Yuan Xiamen Museum in the Yuandang Lagoon area (which is fast becoming the city's cultural center).


Asia's Largest Piano Museum is on Gulangyu Islet (within Shuzhuang Garden). Thirty of the over 70 historic pianos were provided by Mr. Hu Youyi, a piano collector from Australia whose hometown is Gulangyu Islet.
I enjoy the old player pianos, and the barrel organs that organ grinders used to play as their monkeys scampered around the crowds collecting donations.
The pianos came from Britain, France, Germany, America, Austria and Australia. The museum also has over 100 piano lamps. The displays are in two separate buildings, so be sure to catch the exhibits in the rear building.
Address:
No. 45 Huang Yan Rd., Gulangyu
Phone: 257-0331
E-mail: glygqbwg@sina.com
Xiamen Bridge Museum
Bridges are fascinating because they show us the routes people used for travel and trade. And Xiamen is a great place for a Bridge Museum because our province has some of the finest bridges on the planet—both old and new.
Quanzhou's Luoyang Bridge (see the Quanzhou section) was built 1,000 years ago of massive granite slabs—some of them ten meters long. This bridge is one of the first examples of biological engineering (they used the secretions of live oysters to cement the granite blocks together).
Anping bridge, just south of Quanzhou, was the world's longest bridge during the middle ages. But I most enjoy the delightful wooden covered bridges that are all over northern and Western Fujian—especially the 700-year-old structure northwest of Fuzhou (on the way to Zhouning).
The Xiamen Bridge Museum, located right beneath the Haicang Bridge, has attracted both tourists and experts with its introduction of famous Chinese and foreign bridges (including the iron arch bridge over the Thames River, the Normandy Suspension Bridge, deng deng). About 1/3 of the indoor area is devoted to fascinating exhibits about the construction of Xiamen's beautiful Haicang Bridge. I'd tell you more about this suspension bridge but I want to keep you in suspense.

Jinquan Coin Museum The former British Consulate is now a coin museum! Xi'an's Jin Quan company has transformed the beautiful colonial building (built around 1870) into Fujian's largest coin museum, with over 5200 exhibits dating from the New Stone Age to New China (1949). It also includes a fine selection of Fujian coins. This fine museum, opened September 28, 1991, must be right on the money because it has attracted coin experts, dignitaries and tourists from throughout Asia. Jin Quan Coin Museum is located at #5 Zhongshan Rd., Gulangyu Islet.
The Koxinga Museum has 23 national level historical relics, as well as one local historical relic who sells tickets. (Read about Koxinga on pages 18,19 in Amoy Magic.).

Art in the Park

Museums are nice, but Xiamen has also worked to move art and culture out into the open, where the people are. Our city has 119 traditional and modern sculptures scattered about downtown areas, open amphitheatres, along the beach, in picnic areas, and in parks. Favorites include "Egret Fairy," "Koxinga," and "3 Generations of Helping Hands."
15 Minute Walk—or Five? In our presentation for the Nations in Bloom Competition in Stuttgart, Germany, in October 2002, we wrote, "Xiamen citizens are never more than a 15 minute walk from a park." So imagine my surprise when, two days before our presentation, the mayor of Stuttgart boasted, "Stuttgart citizens are never more than a 5 mi1nute walk from a park."
Talk about stealing one's thunder! But I stole it back. During the presentation I said, "In Xiamen, citizens are never more than a 15 minute walk from a park." I paused, then added, "I know the Mayor of Stuttgart said that his people are only a 5 minute walk from a park—but fortunately for us, Xiamen people don't have to walk so fast!"

TRAVEL LINKS

Favorite Fujian Sites

Fujian Foto Album

Xiamen

Gulangyu

Fujian Guides

Quanzhou

Z
hangzhou

Longyan

Wuyi Mtn

Ningde

Putian

Sanming

Zhouning

Taimu Mtn.

Roundhouses

Bridges

Jiangxi

Guilin

Order Books

Readers' Letters

Click to E-mail


Readers'Letters

Last Updated: May 2007


Back to Top


DAILY LINKS


FAQs Questions?


Real Estate


Shopping

Maps


Bookstores


Trains

Busses


Car Rental


Hotels

News (CT)


Medical & Dental


YMCA Volunteer!


XICF Fellowship


Churches



Temples


Mosque


Expat Groups


Maids

Phone #s
EDUCATION


Xiamen University


XIS(Int'l School)


Study Mandarin


CSP(China Studies)


Library

Museums


History
DINING


Restaurants

Asian


Veggie

Junk Food


Chinese

Italian


International


Visas 4 aliens
RECREATION


Massage!


Beaches

Fly Kites


Sports

Boardwalk


Parks

Pets


Birdwatching


Kung Fu

Hiking


Music Events


Festival&Culture


Humor&

Fun Fotos


BUSINESS


Doing Business


Jobs!(teach/work)


Hire Workers


Foreign Companies


CIFIT (Trade Fair)


MTS(Translation)



Back to Top