AmoyMagic--Guide to Xiamen & Fujian

Copyright 2001-7 by Sue Brown & Dr. Bill

Order Books
Main Page
Business Links
Recreation Links
Google Search
E-mail

Fuzhou Hotels

Xiamen Hotels

Quanzhou Hotels

Xiamen Success Stories

!



Walking on Water with Frank Wei!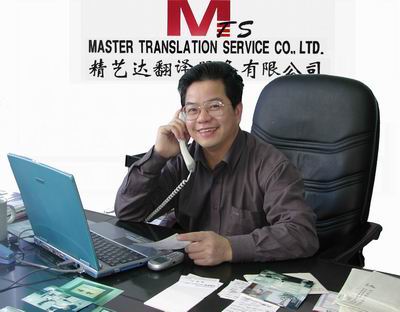 (Founder of Master Translation Services)
To understand New China you must understand New Chinese like my friend Frank Wei, a remarkable young entpreneur who should spell his name "Way" because he always finds a way to get things done.
Frank's E-mail: frank@mts.cn Tel: 518-5471
Frank Wei has walked on water since childhood but that¡¯s not uncommon in his hometown of Pingnan (Ningde). I have seen several Pingnan peasants bearing heavy baskets walk completely across a lake. The secret is not in Taiqi or Kung Fu (though Pingnan folk are famous for their martial arts) but in the lake itself.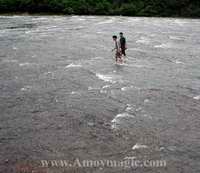 The entire 40,000m2 Baishuiyang Lake lies only a few inches above a massive flat rock, making it the perfect venue not only for walking on water but also watertop sports events and bike races. Some folks even drive their cars across the lake! But Frank Wei has walked on water not just in Pingnan but everywhere else as well, from Xiamen to B¨§ij¨©ng to New York.
Frank was born into a poor peasant family. His parents and grandparents were peasants, and he and his 4 brothers and sisters seemed destined to follow in their footsteps¡ªbehind the plow. His two sisters did not attend school, but his older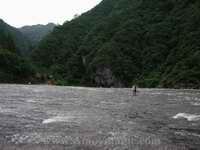 brother, who finished only primary school, worked to help Frank and his younger brother finish school. Even so, Frank had to take his turns in the fields as well. Frank said, ¡®I studied hard, but I also worked hard. I had to plant rice, and tend animals, and in middle school I spent my summer and winter holidays with the adults digging and plo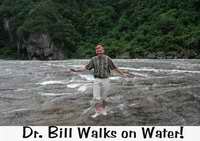 wing.¡±
This grueling schedule of school and labor might have broken many people but for Frank it was a crucible from which he emerged strong of both body and mind. In 1984, this farmer¡¯s boy was the top student in all of Ningde Prefecture, and earned one of the highest college entrance scores for the entire province of F¨²ji¨¤n. Frank was walking on water as he left his mountainous home, but as he soon discovered, real life was much like Baishuiyang Lake¡ªsmooth on the surface, perhaps, but with treacherous pits just beneath, and the water walker was about to learn how to tread water.

Frank entered Xiamen Univeristy¡¯s (XMU) Foreign Language Department in 1984 as an English major and quickly rose to the top of his class. He thrived under the tutelage of foreign teachers from England, Australia and the U.S.A., and in 1988 he began an XMU graduate program in Comparative Literature Studies, where he studied under such professors as Chen Dunquan, Lin Yi Jin ( the niece of the internationally acclaimed writer Lin Yutang), and Yang Renjing. His thesis was a comparative study of images and poetry between England and Tang Dynasty China.
During Frank¡¯s second year of graduate studies he did so well on the entrance exam for a Hong Kong Chinese University doctorate program that he was offered a scholarship in comparative literature studies, but because of the turmoil following the summer of 1989, he was unable to get a passport from Xiamen University. After a futile appeal to XMU¡¯s president, Wang Luolin, Frank threw in the towel. Frank was bitter about losing such an excellent opportunity and, as he said, ¡°I lost all interest in comparative studies!¡±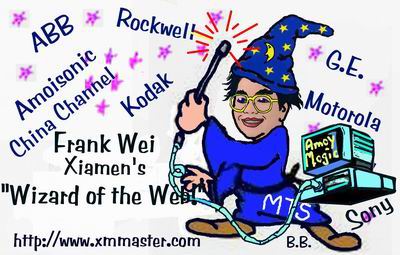 Frank continued his studies but his heart wasn¡¯t in it, and he abandoned his dream of a teaching career. He took two part-time jobs on the side¡ªone in a Sino-U.S. representative office and another in a foreign trade company. After graduation he sought a new direction. Trade was hot in 1991, and XINDECO (ÏÃÃÅÐÅ´ï ) was the #4 firm in Xiamen, so he became a sales person in foreign trade and in short order was once again walking on water.
Frank excelled in business as he had in academics, and after a year he became assistant to XINDECO President Gao Xiao, a well-learned entrepreneur who had taught at B¨§ij¨©ng Foreign Relations University and had worked in China¡¯s Foreign Ministry for over 20 years. ¡°I learned much from him about management and writing business documents,¡± Frank said. ¡°He was a well learned entrepreneur, a scholar and a diplomat.¡±
After two years as the president¡¯s assistant Frank was sent to New York and Boston to help start XINDECO¡¯s trading in the U.S. XINDECO bought a hi-tech facility from GTE in Boston to test a new thin-film display between 1994-1995. The venture failed, but while Frank was pursuing this deal he heard about a new idea called the internet, and once again his life took an unexpected turn.
Frank rented an apartment on Boston College and met often with students from the U.S. and China. While he learned all he could about the internet, he also tackled translation. ¡°That was the first time I had done technical translation, and it was very difficult,¡± Frank said. ¡°But I was most interested in the internet.¡±
Frank returned to Xiamen to help start XINDECO Business Information, Ltd, the first internet company in F¨²ji¨¤n (at the time there were only a few others, in B¨§ij¨©ng and Sh¨¤ngh¨£i). Between 1995-96 Frank lectured widely to promote interest in the internet. His audience ranged from students and businessmen to government leaders like Xiamen Party Secretary Shi Zhaobing and Mayor Hong Yongshi. His lectures exerted great influence on Xiamen government policy at the time.
While Frank headed XINDECO Business he hired Kenneth Farrell from the University of Texas to help design Chinavista.com, one of China¡¯s first websites, but at the time Xiamen had no internet access. The only way to go online was to dial Shanghai or the U.S. Even so, internet use grew rapidly.
Frank translated numerous travel, business and government literature into English to post on Chinavista.com, which attracted great interest from both Chinese and foreigners, but Chinavista.com did not make a profit. Meanwhile, XINDECO went public in 1997, but though the firm had benefited greatly from its internet venture, the cash-flush company refused to invest in Chinavista.com, plowings its assets into real estate instead. A very frustrated Frank jumped ship¡ªbut instead of walking on water he sank.
¡°It was a bad decision to leave China Vista to work for XITIC (Xiamen International Trust and Investment Corporation) Industrial Group!¡± Frank said. ¡°I should have been more patient and persistent, and persuaded XINDICO to support us, because it had great potential. We were earlier than Sina.com or China.com, and had I not quit China Vista would be better than them today.¡±
Frank went to work with the State-owned XITIC Industrial Group for over three years, from mid 1997 until 2000, but the firm offered little opportunity or incentive, and in 2000 went bankrupt. Frank, a Vice President, was one of the last to leave, but by mid 2000 the man who had walked on water was now jobless, directionless, and depressed. With classic understatement Frank said, ¡°It was a bad time in my career¡­. I was quite depressed. Again!¡±
Worse yet, the success of internet companies in 2000 rubbed salt in his wounds. ¡°So many internet companies went public between 2000 and 2002,¡± Frank said. ¡°That made me even more depressed!¡±
A friend in the real estate business asked Frank for help so he tried it for a few months, but didn¡¯t like it, and quit. But a few months later he found his niche in the professional translation industry, which was just catching on in China. Frank learned that a few firms in Sh¨¤ngh¨£i and B¨§ij¨©ng were doing well, so in August, 2000, he started F¨²ji¨¤n Province¡¯s first professional translation firm, Master Translation Services. ¡°I started it by myself,¡± Frank said, ¡°but I needed a team, so I invited my college classmate Stanley to join.¡±
Frank¡¯s first commission was from CIFIT¡¯s Donald Linn (who is now founder and president of Amoy Paintings International). He then landed contracts with Kodak, G.E. and other major global firms, and he used his internet expertise to help build the MTS Website, through which he attracts both clients and translators.
¡°The internet gives me a global platform to meet translating needs all over Xiamen and F¨²ji¨¤n,¡± Frank said. ¡°We translate into Spanish, Portuguese, Arabic, English, French, Russian, Japanese¡­ We continue to help CIFIT and local businesses to expand globally, and also help foreign firms to enter Xiamen and the rest of China.¡±
The single most important key to MTS¡¯s success is quality control. Frank said, ¡°Every job and project, large or small, whether it is an ID Card or a 100 page technical manual, undergoes the same 5-step quality process:
1) A project analysis by a Project Manager assigned to the case.
2) 1st Translation Draft is performed.
3) Proof Reader/Editor reviews and makes comments.
4) Translation is reviewed with the original translator.
5) The Project Manager reviews and approves the final product.
¡°Those five steps are the minimum,¡± Frank said. ¡°For projects like software, or website globalization, quality control measures are even more complicated.¡±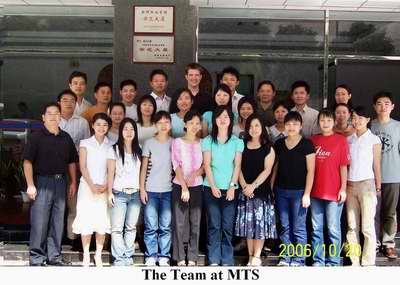 MTS¡¯ attention to quality is reaping a reward¡ªespecially since B¨§ij¨©ng began its drive to address the generally abysmal quality of translation in China. Nowadays, few government or business officials in Xiamen would entrust the translation of crucial documents, be they a CIFIT brochure or a Mayor¡¯s speech, to any firm but MTS.
MTS¡¯ business is growing 50% annually and Frank expects to reach 10 million in annual business within 2 to 3 years, but he isn¡¯t satisfied. Frank said, ¡°After six years our sales volume is still less than 5 million RMB annually. Compared with other industries that is relatively small. Xiamen accounts for 90% of our domestic market, but Xiamen is a small market. Now 40% of our business is from overseas, and we¡¯re setting up a branch in Sh¨¤ngh¨£i, which is key to our expansion strategy.¡± He smiled and added, ¡°But with the internet, the whole world is our market!¡±
It seems Frank is no longer content to just walk on water; he intends to fly as well!
Check out their broad staff of translation and internet experts (tested and certified in accordance with ISO 9000).
E-mail: frank@mts.cn Telephone: +86-592-518-5471

Click to E-mail


Readers'Letters

Last Updated: May 2007


Back to Top