AmoyMagic--Guide to Xiamen & Fujian

Copyright 2001-7 by Sue Brown & Dr. Bill

Order Books


Main Page Business Links Recreation Links Google Search E-mail
Funny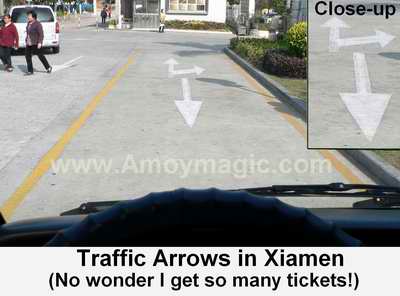 Fotos!
Click Here for Chinese Humor! (Ancient jokes, with not-so-ancient cartoons)
Check back regularly (and click "refresh") as we are adding to this page (and all others) frequently! Note: Some photos were e-mailed to me by Amoy Magic visitors. Since they have no identification on them, I trust they are public domain.
(Click thumbnails for larger images)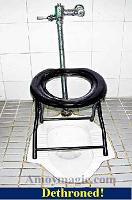 One of my favorite photos (someone really used their head to use this head!). While Barbie and Ken may be fully bendable, I am not! Read Dethroned!" to learn about the Perils of Chinese Potties!
I've heard of chain smokers, but chain sleepers? (Click photo to right for larger image)
.....A one cow-power truck!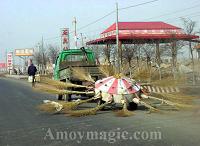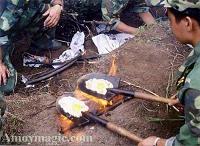 Making a clean sweep of things!
I've heard of shoveling down the chow...but cooking the chow on a shovel? At least they'll get some iron in their diets!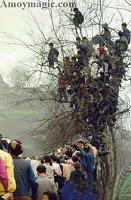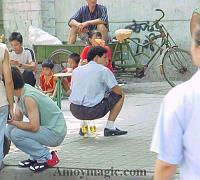 These folks are really up a tree!
This fellow sitting on two bottles would have no problem with Chinese potties! (But I wonder how he'd fare sitting on pins and needles?)
Note: Photos Below have no thumbnails: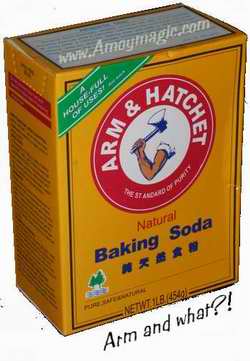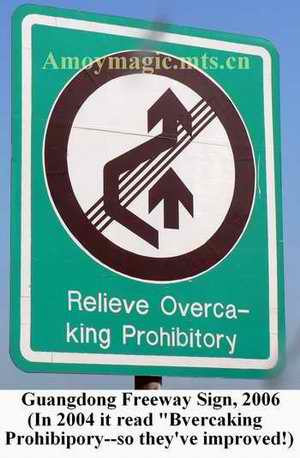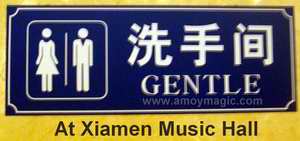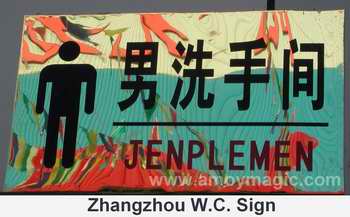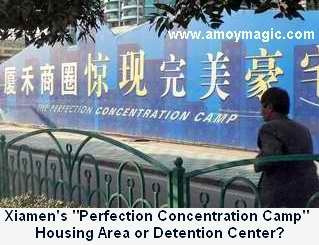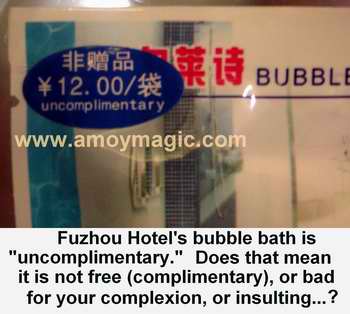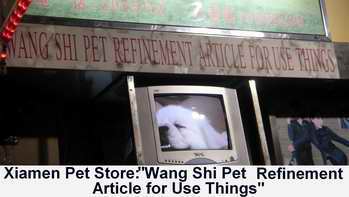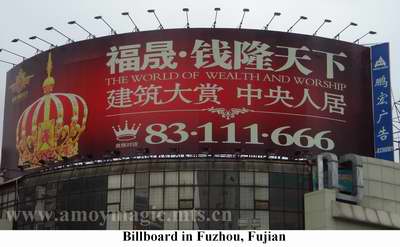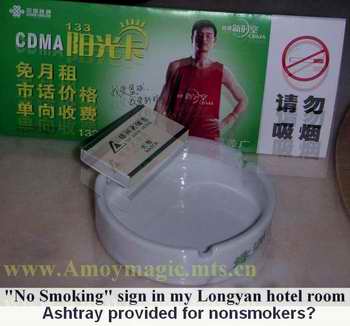 TRAVEL LINKS

Favorite Fujian Sites

Fujian Foto Album

Xiamen

Gulangyu

Fujian Guides

Quanzhou

Z
hangzhou

Longyan

Wuyi Mtn

Ningde

Putian

Sanming

Zhouning

Taimu Mtn.

Roundhouses

Bridges

Jiangxi

Guilin

Order Books

Readers' Letters

Click to E-mail


Readers'Letters

Last Updated: May 2007


Back to Top