Click to Access
OUTSIDE China


Click to Access
INSIDE China


TRAVEL LINKS


Xiamen

Gulangyu


Jimei

Tong'an


Jinmen

Zhangzhou


Quanzhou

Wuyi


#1Fujian Sites!


Fujian Foto Album


Books on Fujian


Readers'Letters


Ningde

Zhouning


Longyan

Sanming


Putian

Bridges


Travel Info,


Hakka Roundhouses


Travel Agents

MISC. LINKS


Amoy People!


Darwin Driving


Amoy Tigers


Chinese Inventions


Tibet in 80 Days!


Dethroned!


Misc.Writings


Latest News


Lord of Opium


Back to Main Page

Millennium Harbourview Xiamen Hotels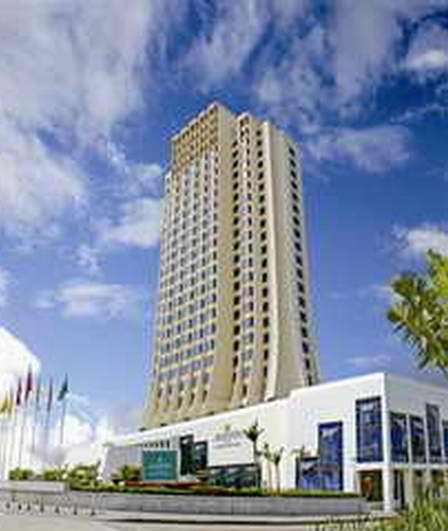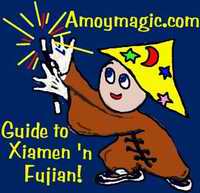 AmoyMagic--Guide to Xiamen & Fujian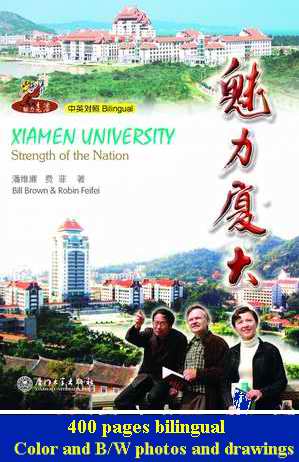 Copyright 2001-7 by Sue Brown & Dr. Bill

Order Books
Business Links
Google Search
E-mail

XMU Links:

TEACH at Xiamen University!


Overseas Educ. Collegee Study!

CSP China Studies Program

International Exchanges

XMU's Many Firsts!

MBA Center (China's 1st MBAs)

XMU Library

Chinese-European Art Center

XMU Foundation College

Xiada Today!

Tour XMU!

104 XMU Sites!
XMU History:

XMU Founder Tan Kah Kee (Henry Ford of Asia)

Wang Yanan --Scientist

Lu Xun Father of Modern Chinese Lit.

Dr. Lim Boon-keng, "Sage of Singapore"

Lin Yutang

Lin Photo Album

XMU--Strength of the Nation (by Dr. Bill & Robin)
"This school [Xiamen University] is entirely a Chinese institution, with no foreign teachers and no foreign connections, and right out in a small Chinese village. The course of study is being made very practical… When we think of the future days, it is one of the most encouraging things to be seen in the whole of China." Paul Hutchinson, 1920s

Xiamen University (XMU, or Xiada) gets top billing in Magic Xiamen for three reasons:
1) Its China's most beautiful campus;
2) Its China's most strategic university (the only key university in a Special Economic Zone);
3) Its our home. I rest my case!

Xiada's 400 acres, nestled snugly between the Five Old Man Mountains and the sea, are as tranquil as the sprawling Nanputuo Buddhist monastery right next door – except on April 6. Then the campus springs to life to celebrate its founding in 1921 by Mr. Tan Kah Kee, a patriotic overseas Chinese with a big heart and an even bigger wallet.
Click Here to read about Mr. Tan, who earned his fortune not from Tan Kah Kee Fried Chicken but from the rubber industry.

To add to the festivities, Xiada's birthday follows on the heels of the April 5th Tripleheader: 1) Grave Sweeping Day; 2) the anniversary of Chiang Kai Shek's death; and 3) my birthday, the latter being the most important.

Back to Top

Xiada Today! Xiada now boasts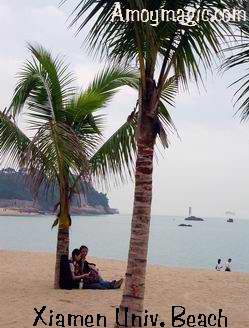 over 20,000 full-time students and a few thousand part-time students, who pursue 60 majors in 25 departments, with master's degrees in 57 majors, and doctoral degrees in 18. One student earned so many degrees I call him Dr. Fahrenheit.

A university brochure rightly boasts, "Xiada's tens of thousands of graduates and postgraduates have been highly recognized both at home and abroad as outstanding in their fields."
Of course, local farmers are out standing in their fields too.

To appreciate Xiada's impact on Chinese science, arrange a tour of the Laboratory for Physical Chemistry of Solid Surfaces, one of China's key strategic laboratories, where renowned scientists (5 of whom are in the Chinese Academy of Sciences) wield such hi-tech devices as scanning tunneling microscopes to perform research in bioelectrochemistry, spectro-electrochemistry, and other esoteric stuff I can't even spell correctly.


Back to Top
The laboratory is located in the five-story concrete and bathroom tile covered edifice across the street from our Economics College (and not far from our MBA Center). Website: http://pcoss.org/english/about/e_intro.htm
A tour of beautiful Xiada should include the anthropology museum, which is holding its own even though budget cuts forced the anthropology department to be shut down a few years back.
Standing beside the anthropology museum is the statue of the patriotic poet, writer and all around good guy Lu Xun. Behind Mr. Lu Xun is our campus' best photo spot—the majestic granite structures of the original campus, which curve around the soccer field and face the sea.

By now you're hungry or thirsty or both, so take a break for lunch or dinner in the International Academic Exchange's (Yifu Bldg) dining room. They have great hot pot, and the best spicy fried shrimp in town (coated in spices and deep-fried, you can eat the shells and all—though Sue balks at eating the tail, but that's another tale). Phone ahead for large groups, or to reserve a private dining room: 208 7988.


Back to Top
Wind down your whirlwind tour with a stroll around our serene mid-campus lake, which mirrors the Five Old Men Mountains and the Oriental architecture of the student dorms (and walls of weeping willows until Typhoon Dan flattened them). On a small island are statues of Tan Kah Kee surrounded by students—and the occasional Laowai listening in.

By day, the lakeside is host to dozens of students standing alone, textbook in hand, memorizing English dialogues. By night, the lakeside is still host to dozens of students, this time in pairs.
And they aren't studying English. In the early 90s, university regulations forbade males and females (my wife and I included!) holding hands. But men held hands…
I Wanna Hold Your Hand?
I nearly fell off my trusty rusty Forever Brand bike when I saw a gate guard sitting in another's lap, arms about him, eyes locked intimately.

Chinese men are very intimate -- unlike us Westerners who religiously defend our inviolable body space (about 30 inches, according to space cases who study such stuff).

Chinese view privacy and body space differently because with 1.3 billion people there isn't a lot of room for either one. Men have no qualms holding hands, arms, or bodies, which is all well and good for Chinese who know the ropes, but not for foreigners.

Consider the simple handshake. Americans grab, squeeze, pump for oil 3 times, and escape, but Chinese may grab your hand and hold it intimately in theirs, even stroking it throughout the entire conversation. It still unnerves me, even after 12 years.
Back to Top
I eventually gave a lecture on how not to shake hands or other body parts with unsuspecting Laowai. And the very next day, I ran into Foreign Affair's Lao Huang, (Lao means "old" or "venerable"), one of my sons' favorite Chinese grandfathers, and handholder par excellence.

Lao Huang grasped my hand and caressed it for a good 15 minutes while he chatted away. He eventually asked, "Xiao Pan" (which means "Little Pan," not "Unvenerable Pan"), "Do you feel awkward holding my hand?"

"A tad," I confessed.

He roared with laughter, threw his arms about me (that I could handle), and confessed, "I heard about your hand-holding lecture yesterday!" And ever since then, the old rascal has greeted me with an American pumping-for-oil handshake—and a sly chuckle.

XMU Main Website: http://www.xmu.edu.cn/english/index.htm

Readers'Letters

Last Updated: May 2007


Back to Top


DAILY LINKS


FAQs Questions?


Real Estate


Shopping

Maps


Bookstores


Trains

Busses


Car Rental


Hotels

News (CT)


Medical & Dental


YMCA Volunteer!


XICF Fellowship


Churches



Temples


Mosque


Expat Groups


Maids

Phone #s
EDUCATION


Xiamen University


XIS(Int'l School)


Study Mandarin


CSP(China Studies)


Library

Museums


History
DINING

Tea Houses


Restaurants

Asian


Veggie

Junk Food


Chinese

Italian


International


Visas 4 aliens
RECREATION


Massage!


Beaches

Fly Kites


Sports

Boardwalk


Parks

Pets


Birdwatching


Kung Fu

Hiking


Music Events


Cinema


Festival&Culture


Humor&

Fun Fotos


BUSINESS


Doing Business


Jobs!(teach/work)


Hire Workers


Foreign Companies


CIFIT (Trade Fair)


MTS(Translation)



Back to Top