AmoyMagic--Guide to Xiamen & Fujian

Copyright 2001-7 by Sue Brown & Dr. Bill

Order Books
Main Page
Business Links
Recreation Links
Google Search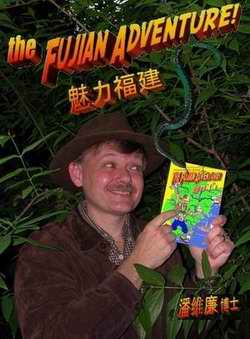 Please read this before e-mailing! (address at the bottom).


(Why Amoy?)
I'd love to answer everyone's questions--but there are too many people asking questions now! So...I've written the books and we've put together the website to hopefully answer most of them. Please review the website or forum first. But if you're still stuck, then e-mail us! We'll try to answer your question--and probably put it on the website as well in case others have the same concern.

But please ask questions I can answer! I've had many people write saying, "I moving to Xiamen soon. Please tell me all about it!" That's a big topic!

Wading Thru Websites One man asked a ton of questions all answered on the website. I compiled a nice list of links to make it easy for him to find them, and he wrote, "I don't have time to wade through your website. Just answer my questions!"

Again, we do want to help, so if you can't find your answers on the web or in the books, e-mail us and I'll try to answer them (and maybe post them online so others can read them). And I'll try to compile a comprehensive FAQ (Frequently Asked Questions) as soon as I can. Thanks for your understanding.

The Evolution of Amoy Magic In 1993, I wrote a hastily improvised 24 page "Survival Guide for Foreigners." When I saw that was being photocopied and handed out by various government offices, I rewrote it and self-printed a 168 page "Amoy Magic." Some government officials thanked me, but said it would help to go through a publishing house because it was illegal to print my own without a book number! So I published a legal Amoy Magic through Xiamen University Publishing House, and over the years have edited and expanded it, as well as the books Amoy Magic, Discover Gulangyu, Mystic Quanzhou, Xiamen University, Fujian Adventure, Magic Fujian (bilingual with MP3 CD), etc.

I hope the books and website are helpful. And I hope that you, too, Enjoy Amoy!

TRAVEL LINKS

Favorite Fujian Sites

Fujian Foto Album

Xiamen

Gulangyu

Fujian Guides

Quanzhou

Z
hangzhou

Longyan

Wuyi Mtn

Ningde

Putian

Sanming

Zhouning

Taimu Mtn.

Roundhouses

Bridges

Jiangxi

Guilin

Order Books

Readers' Letters

Click to E-mail


Readers'Letters

Last Updated: May 2007


Back to Top