Click to Access
OUTSIDE China


Click to Access
INSIDE China


TRAVEL LINKS


Xiamen

Gulangyu


Jimei

Tong'an


Jinmen

Zhangzhou


Quanzhou

Wuyi


#1Fujian Sites!


Fujian Foto Album


Books on Fujian


Readers'Letters


Ningde

Zhouning


Longyan

Sanming


Putian

Bridges


Travel Info,


Hakka Roundhouses


Travel Agents

MISC. LINKS


Amoy People!


Darwin Driving


Amoy Tigers


Chinese Inventions


Tibet in 80 Days!


Dethroned!


Misc.Writings


Latest News


Lord of Opium


Back to Main Page
AmoyMagic--Guide to Xiamen & Fujian

Copyright 2001-7 by Sue Brown & Dr. Bill

Order Books


Main Page Business Links Recreation Links Google Search E-mail
Xiamen Bridge Museum




Museum Links:

Museum Main Page

China's 1st Anthropology Museum

Lin Yutang Museum

Chinese - European Art Center

Lu Xun Museum

Postal Museum

Piano Museum

Organ Museum

Xiamen Museum

Overseas Chinese Museum

Xiamen Meteoroligcal Center

Calligraphy Square

Bridge Museum

Weird World Museum

Life Sciences Museum

Art in the Park

Music Square (proof that Chopin was Chinese!)

Quanzhou Maritime Museum (well worth the drive!)

Xiamen Military Museum

Click Here for "Fujian Bridges"
Xiamen Bridge Museum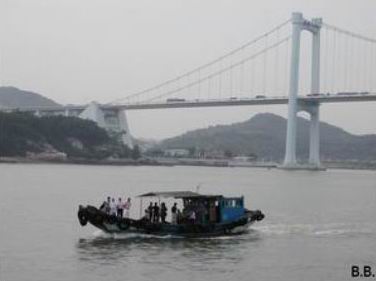 Bridges are fascinating because they show us the routes people used for travel and trade. And Xiamen is a great place for a Bridge Museum because our province has some of the finest bridges on the planet—both old and new.

Quanzhou's Luoyang Bridge (see the Quanzhou section) was built 1,000 years ago of massive granite slabs—some of them ten meters long. This bridge is one of the first examples of biological engineering (they used the secretions of live oysters to cement the granite blocks together).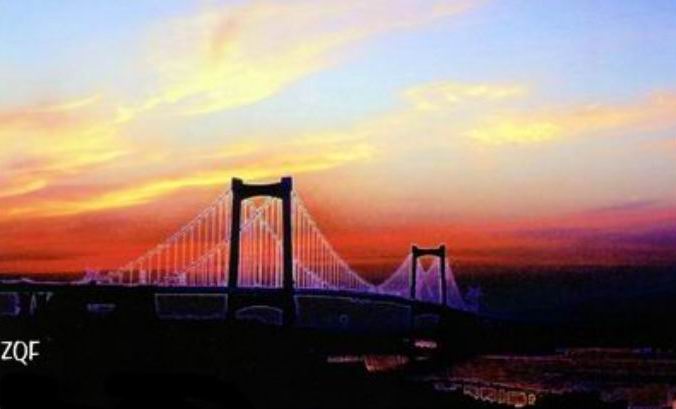 Anping bridge, just south of Quanzhou, was the world's longest bridge during the middle ages. But I most enjoy the delightful wooden covered bridges that are all over northern and Western Fujian—especially the 700-year-old structure northwest of Fuzhou (on the way to Zhouning).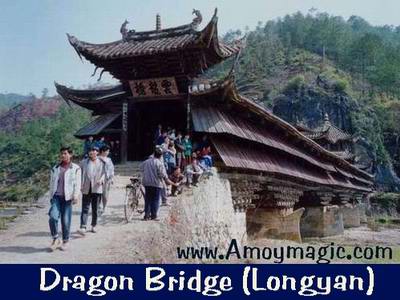 The Xiamen Bridge Museum, located right beneath the Haicang Bridge, has attracted both tourists and experts with its introduction of famous Chinese and foreign bridges (including the iron arch bridge over the Thames River, the Normandy Suspension Bridge, deng deng). About 1/3 of the indoor area is devoted to fascinating exhibits about the construction of Xiamen's beautiful Haicang Bridge. I'd tell you more about this suspension bridge but I want to keep you in suspense.


TRAVEL LINKS

Favorite Fujian Sites

Fujian Foto Album

Xiamen

Gulangyu

Fujian Guides

Quanzhou

Z
hangzhou

Longyan

Wuyi Mtn

Ningde

Putian

Sanming

Zhouning

Taimu Mtn.

Roundhouses

Bridges

Jiangxi

Guilin

Order Books

Readers' Letters

Click to E-mail


Readers'Letters

Last Updated: May 2007


Back to Top


DAILY LINKS


FAQs Questions?


Real Estate


Shopping

Maps


Bookstores


Trains

Busses


Car Rental


Hotels

News (CT)


Medical & Dental


YMCA Volunteer!


XICF Fellowship


Churches



Temples


Mosque


Expat Groups


Maids

Phone #s
EDUCATION


Xiamen University


XIS(Int'l School)


Study Mandarin


CSP(China Studies)


Library

Museums


History
DINING


Restaurants

Asian


Veggie

Junk Food


Chinese

Italian


International


Visas 4 aliens
RECREATION


Massage!


Beaches

Fly Kites


Sports

Boardwalk


Parks

Pets


Birdwatching


Kung Fu

Hiking


Music Events


Festival&Culture


Humor&

Fun Fotos


BUSINESS


Doing Business


Jobs!(teach/work)


Hire Workers


Foreign Companies


CIFIT (Trade Fair)


MTS(Translation)



Back to Top