AmoyMagic--Guide to Xiamen & Fujian

Copyright 2001-7 by Sue Brown & Dr. Bill

Order Books
Main Page
Business Links
Recreation Links
Google Search
E-mail
Putian Links

The Putian Burgess Family!

Mazu (Sea Goddess) and Meizhou Island

Guanghua Temple and Sakya Buddhist Pagoda

Xianyou (Woodcarvers, waterfalls, Dream Temples)

Mulan Dam

Southern Shaolin Temple (home of Kung Fu?)

Plum Queen

Veggie Queen)

Sarah's Putian!

Rev. John Sung
The Putian Burgess Family!
Please Click Photos for Larger Images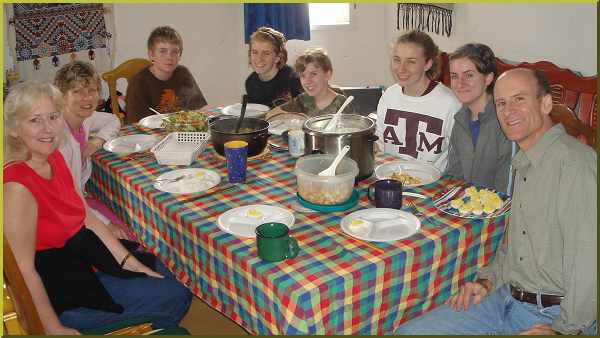 The adventurous Putian Burgess family remind me a lot of that amazing Caldwell family from Tennessee, who descended upon Fujian in the 1890s and left their mark on everything from missions and medicine to natural science and tiger hunters, though I doubt the Burgesses have bagged anything bigger than a tabby cat.


We've known of the Burgess family for years, and spent a little time with them at an XICF retreat, but only in April of 2007 did we get a chance to visit their home in Putian University, and learn more about their work (and the fascinating finds of amateur historians and archeologists Sarah and Sammy).


The Burgesses have a great love for Putian and the Putian people, and especially for the university where they work. And judging from the reactions of every student who saw them, they're well loved as well. Thanks, Burgesses, for being there--and for helping me to learn a lot more about this overlooked part of our province--especially after Sammy let me have it for disparaging his "hometown"!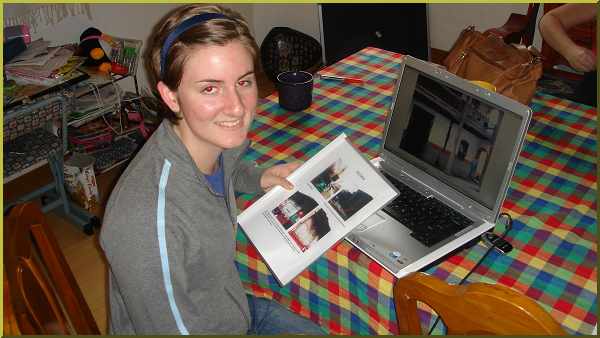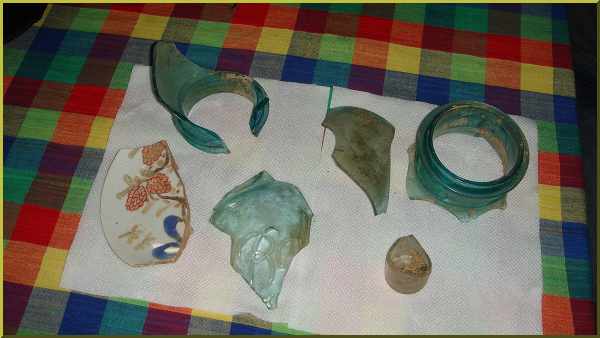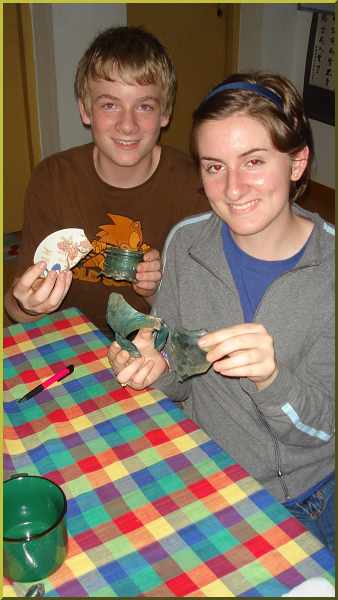 Back to Top
When I wrote Fujian Adventure a few years ago, folks in the Fujian Provincial government and Fujian TV were upset because I did not include a chapter on Putian. I had a good reason for that. I didn't know there was anything in Putian, except for Mazu the Sea Goddess over on Meizhou Island. And when I made the mistake of saying something like that within earshot of little Sammy Burgess (not so little now), Sammy let me know, in no uncertain terms, that Putian was his home and there was a lot in Putian!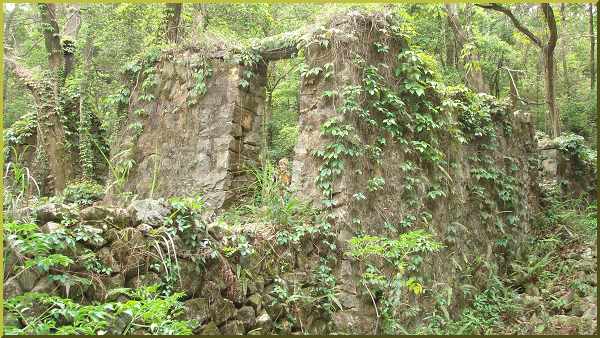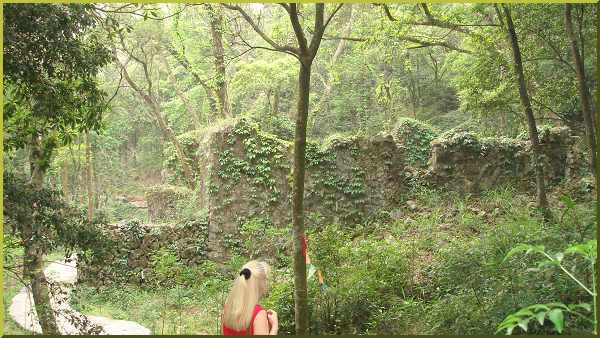 Back to Top

So what does Putian have? Mazu, of course, but also the Plum Queen Temple, the Mulan Dam, the Nine Carp Falls, the Dream Praying Temple, the King of Lichee Trees, famous pomelo fruit (and the King of Lichee Trees), the Guanghua Temple and the Sakya Buddhist Pagoda, the Putian Shaolin Temple (claimed by some to be the home of Southern Shaolin Kung Fu), deng deng (Chinese for "etcetera").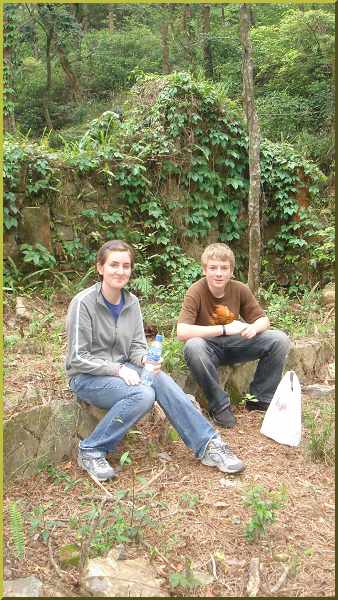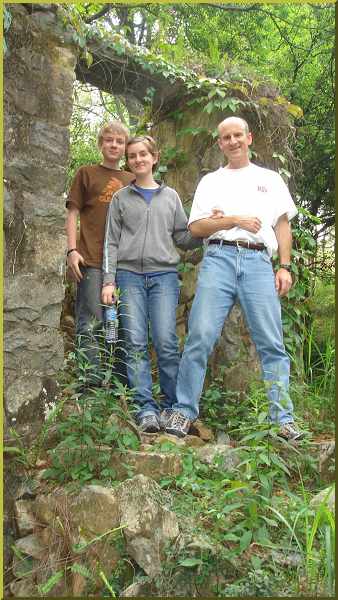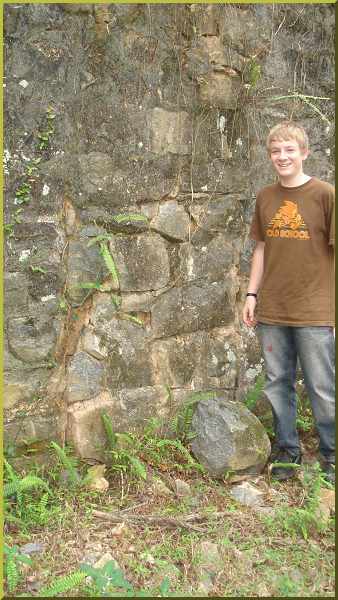 Putian was also home to John Sung, the famous Chinese preacher whom some historians say was the greatest evangelist of the 20th century (greater than Billy Sunday or Billy Graham). And when I visited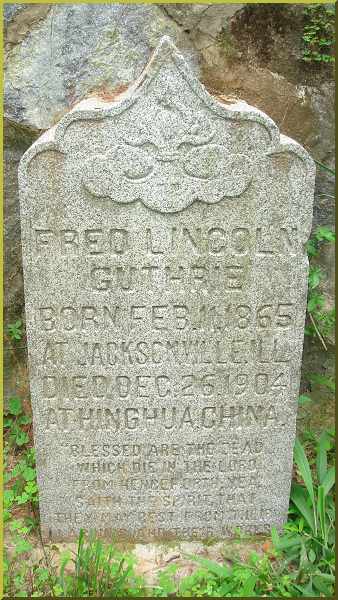 the Burgess family, they took me to a hilltop to show me the ruins of an American missionaries home from about 1900, and the tomb of Fred Lincoln Guthrie, a missionary who was born Feb. 11, 1865 in Jacksonville, Illinois in 1865 and died in Putian the day after Christmas, December 26, 1904 (anyone know anything about him?). The stone gives no other information other than, "Blessed are the dead who die in the Lord. From henceforth, yeah saith the spirit, that they may rest from their labors and their works."
Thank you, Burgess Family, for opening our eyes to all that Putian has to offer. It's a great place to visit (though I still prefer living in Xiamen, Sammy!).
Click Here to read Sarah's Putian.

And a hearty thanks to amateur archeologists and historians Sammy and Sarah for sleuthing out Putian's hidden history. They led me to Guthrie's grave, the abandoned missionary home, and showed me some of the ceramic shards they unearthed in what was probably the kitchen behind this once magnificent stone home (it had at least two round turrets, like a small castle).


Back to Top
While you're in the area, stay a night or three in the delightful little mountaintop cottages; reasonable prices, and the Burgess family says the food's great.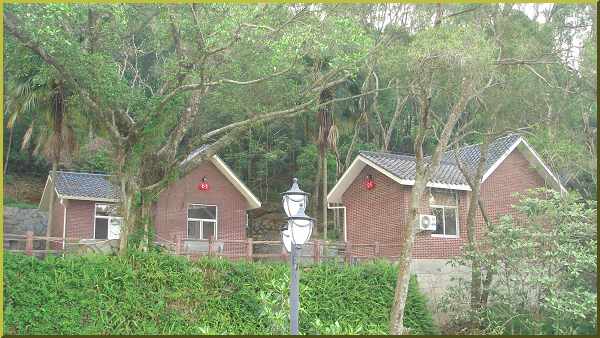 Click to E-mail


Readers'Letters

Last Updated: May 2007


Back to Top