Click to Access
OUTSIDE China


Click to Access
INSIDE China


TRAVEL LINKS


Xiamen

Gulangyu


Jimei

Tong'an


Jinmen

Zhangzhou


Quanzhou

Wuyi


#1Fujian Sites!


Fujian Foto Album


Books on Fujian


Readers'Letters


Ningde

Zhouning


Longyan

Sanming


Putian

Bridges


Travel Info,


Hakka Roundhouses


Travel Agents

MISC. LINKS


Amoy People!


Darwin Driving


Amoy Tigers


Chinese Inventions


Tibet in 80 Days!


Dethroned!


Misc.Writings


Latest News


Lord of Opium


Back to Main Page
AmoyMagic--Guide to Xiamen & Fujian

Copyright 2001-7 by Sue Brown & Dr. Bill

Order Books
Main Page
Business Links
Recreation Links
Google Search
E-mail
Putian Links

The Putian Burgess Family!

Mazu (Sea Goddess) and Meizhou Island

Guanghua Temple and Sakya Buddhist Pagoda

Xianyou (Woodcarvers, waterfalls, Dream Temples)

Mulan Dam

Southern Shaolin Temple (home of Kung Fu?)

Plum Queen

Veggie Queen)

Please Click Images for Larger Photos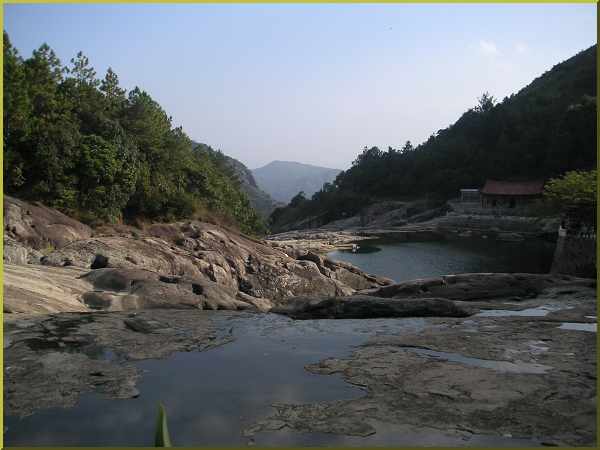 Xianyou ÏÉÓÎ ... to the southwest of Putian, is most famous for its magnificent Nine Carp Waterfalls (though I visited during the dry season and the carp were doing more dribbling than falling) Why it¡¯s always nine dragons, or nine carp , I don¡¯t know. Chinese have something about the number nine. But I won¡¯t carp about it.

Xianyou is famous for fruit, particularly its pomelo, but I also enjoy Xianyou¡¯s many craftsmen, particularly the woodworkers of near and in Arts and Crafts Town. Also check out Xianyou's "dream praying temple".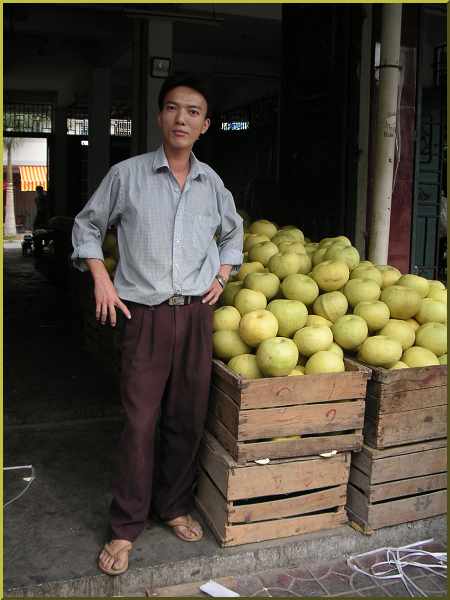 Founded in 1993 with an investment of over 40 million Yuan, the Town was awarded the title of ¡°Provincial Advanced Rural Enterprise in 1995¡±, and won many prizes from the Fujian Forestry department. Marvelous products, great prices. As they write in their brochure,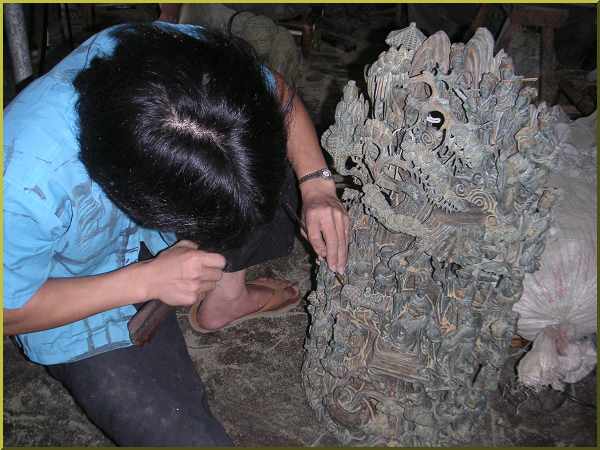 ¡°¡­ the Xianyou Arts & Crafts Town actively explores essence of traditional folk technology, traces the tendency of the times, blazes new trails audaciously and leads a solitary excellence¡­
¡°¡­is now devoting to catch up with the international trend of art and craft with the spirit of constantly improving, being realistic, unity and exertion; to boom the Chinese and craft undertakings.¡±

That¡¯s no small undertaking!
The Arts and Crafts center sells exquisite carved mahogany bedroom sets that would give Marie Antoinette the green eyes , or wooden friezes, carved water buffalo and deities and ancient heroes. How about an imposing mahogany and brass grandfather clock? Or maybe some ceramic Christmas and Halloween figurines, or colorful Grimm¡¯s Fairy Tale teakettles, or faux antique brass photo frames? Or what better represents China today than an intricately detailed miniature wooden bicycle, with everything from gears to brake cables?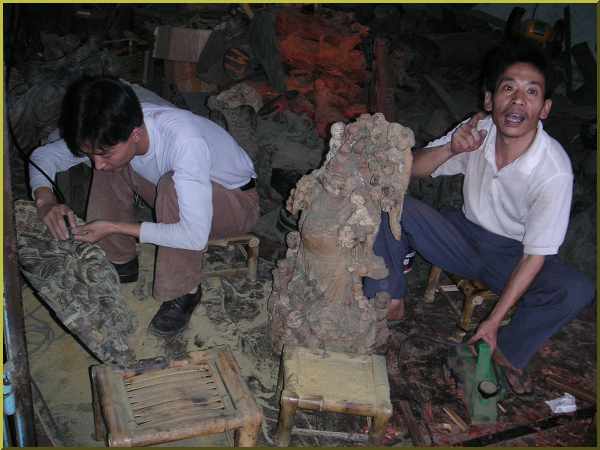 Arrange a tour by phoning the Vice-Director, Mr. Chen Ren Hai (³ÂÈʺ£), at 86 (594) 829-5483, or FAX: 86 (594) 829-8288. Or beep him: 129 200-1284.
Arts & Crafts Town may well be China¡¯s Wal-Mart of crafts, with everything under one roof, but to really appreciate Xianyou artisans, visit those who march to a different beat ¨C like the drum makers.
Drumming up Business Master drum maker Ke Hong Jin (¿Âºé½ð) works his magic on the right side of the road between Xianyou and Crafts Town. While you wait, Master Ke will use tools & techniques unchanged for centuries to stretch rawhide over a beautifully crafted wooden barrel, and fasten it with hundreds of hand carved bamboo slivers (more durable than nails, and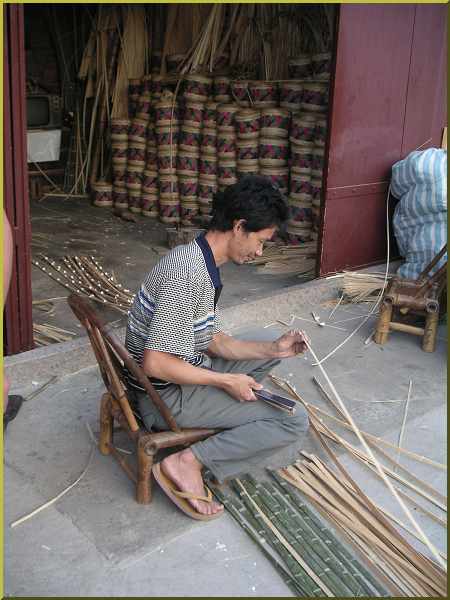 they don¡¯t rust).

Master Ke will drum up any size you can handle, from a handheld model to one of those Brobdingnagian Buddhist boomers used in temples to scare off Chinese demons and foreign devils.
Master Ke¡¯s drums are no cheaper (200 Yuan and up) than if you bought them in stores, but at least you¡¯ll know who made them.
Ke Hong Jin¡¯s phone: 86 (594) 839-1063.

Rakish Bamboo Products A fellow right next door to Mr. Ke rakes in the profits with beautifully handcrafted bamboo benches, chairs, and rakes. Actually, he can¡¯t make much of a profit, considering he sells the finely crafted bamboo rakes for a paltry 2.50 Yuan each! They¡¯re almost too nice to use in dirt; I¡¯d hang one on the wall if Susan Marie would let me, but she¡¯d rake me over the coals if I tried.
Further up the road you¡¯ll pass craftsman carving wooden statues, and 10 km. north in Xianyou town is a family that takes bamboo poles and churns out, daily, dozens of bamboo stools, chairs, rockers. I felt guilty paying only 4 Yuan for a beautifully crafted stool, or 10 Yuan for a high-backed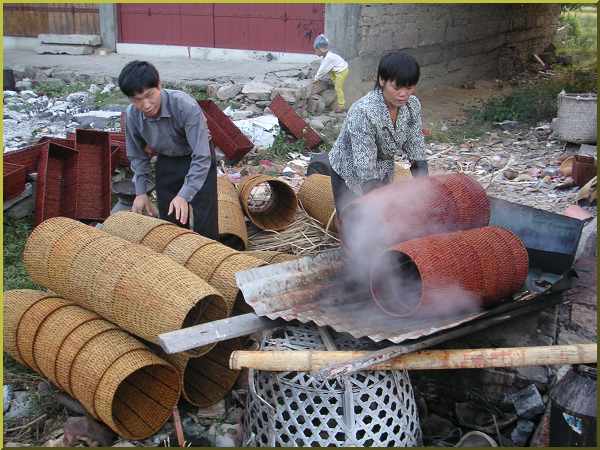 chair. I¡¯d have gladly paid that much just to watch them work!
Where¡¯ve All The Craftsman Gone? Gone to plastic, every one.
For years, Xiamen had a master bamboo craftsman on Siming Rd., just outside Xiamen¡¯s Holiday Inn. We bought many a child¡¯s bamboo bike seat from the man, but plastic and progress sent him packing. It¡¯s a pity. The city has lost a tourist resource, and China is losing many traditional arts and crafts.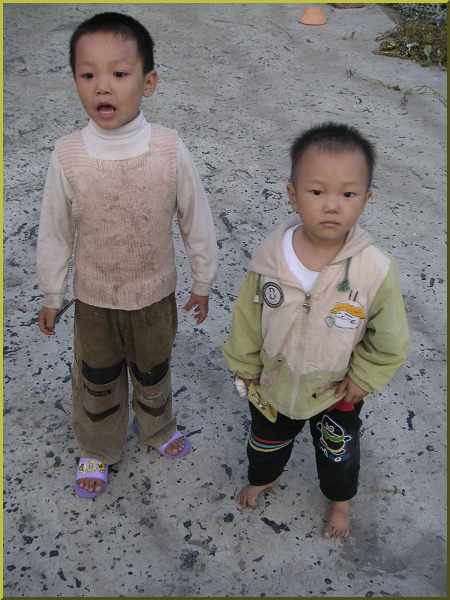 A Hot Tip for our city planners! They could boost tourism by following the lead of historical places like Williamsburg, Virginia, or Monticello, and hire craftsmen to wear traditional attire and produce their crafts in model shops. Tourists could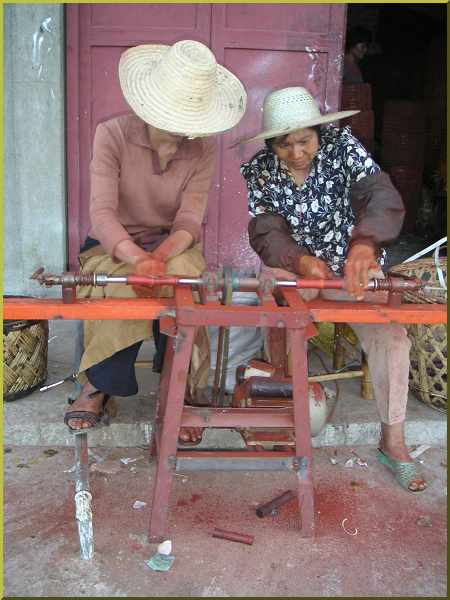 photograph them at work, and purchase crafts directly from those who make them. (Though who knows? In Arizona, I saw genuine American Indian dreamcatchers that were stamped ¡°Made in China¡±).

Nine Carp Falls To the northwest of Putian, perched in the mountains between Xianyou and Yongtai, is Nine-Carp Falls, with its picturesque lake, springs, forests¡ªand of course the nine waterfalls. Visiting spelunkers won¡¯t have anything to carp about either. Nine-Carp Falls has over 100 caves to explore. Calligraphers enjoy the ancient graffiti engraved on the cliffs and rocks. Even East Los Angeles¡¯ spray-can generation can appreciate the latest additions, which are mostly of the ¡°Pan loves Hong¡± variety. And the "Dream Praying Temple" is fascinating though the monks say the practice of praying, then sleeping in the temple and awaiting one's answer in a dream, is found all over the world.

The fastest route to Nine-Carp Falls is the bus from neighboring Xianyou County town. The fastest return trip is to jump.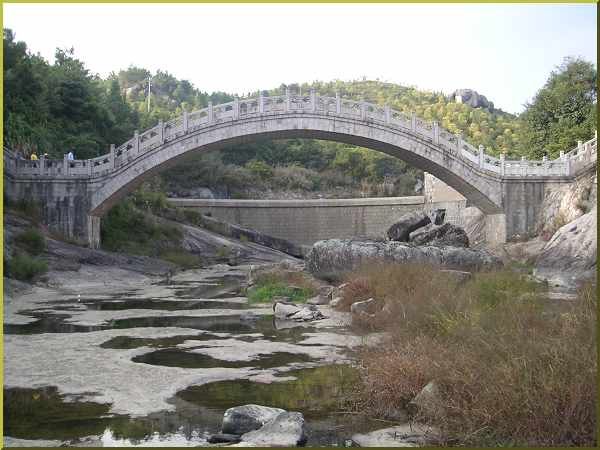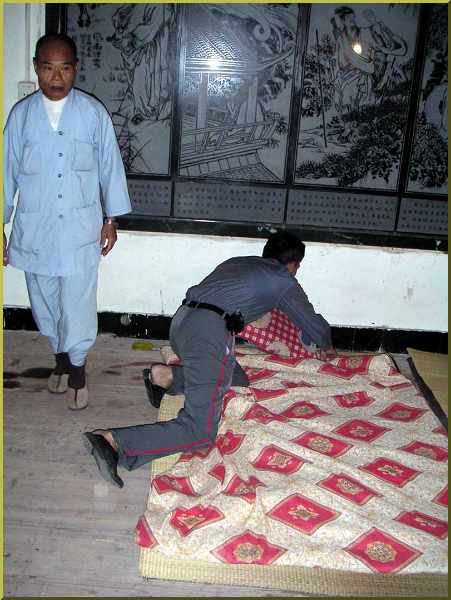 If you find you¡¯ve fallen for China¡¯s waterfalls, you might also want to visit Yongtai, just 90 minutes drive north of Nine-Carp Falls (see page 100), or visit the 13 waterfalls of Jiulongji in Fujian¡¯s Northeast corner (see page 117). Although Guizhou¡¯s Huang Guo Shu Falls is China¡¯s largest single falls, our own Jiulongji¡¯s 13 falls make up China¡¯s largest falls complex.

I hope this revelation doesn¡¯t give the Guizhou folks a complex.

Click to E-mail


Readers'Letters

Last Updated: May 2007


Back to Top


DAILY LINKS


FAQs Questions?


Real Estate


Shopping

Maps


Bookstores


Trains

Busses


Car Rental


Hotels

News (CT)


Medical & Dental


YMCA Volunteer!


XICF Fellowship


Churches



Temples


Mosque


Expat Groups


Maids

Phone #s
EDUCATION


Xiamen University


XIS(Int'l School)


Study Mandarin


CSP(China Studies)


Library

Museums


History
DINING


Restaurants

Asian


Veggie

Junk Food


Chinese

Italian


International


Visas 4 aliens
RECREATION


Massage!


Beaches

Fly Kites


Sports

Boardwalk


Parks

Pets


Birdwatching


Kung Fu

Hiking


Music Events


Festival&Culture


Humor&

Fun Fotos


BUSINESS


Doing Business


Jobs!(teach/work)


Hire Workers


Foreign Companies


CIFIT (Trade Fair)


MTS(Translation)



Back to Top