AmoyMagic--Guide to Xiamen & Fujian

Copyright 2001-7 by Sue Brown & Dr. Bill

Order Books
Main Page
Business Links
Recreation Links
Google Search
E-mail
AFD Western Bakery & Restaurant

Restaurant Links

Main Restaurant Page

Asian

Veggie Tails

Chinese

International

Italian

Muslim (Halal)

Junk Food
Cafes

Japanese

Korean

French

Brazilian

Indian

Latin

Minnan (S. Fujian)

N. Fujian

N.E. Fujian

Cantonese

Sichuan

Hot Pot

Chaozhou

Shanghai

Hunan & Hangzhou

Hakka

Anhui

Noodles!

Canine Cuisine

(New!)

Millennium Harbourview Hotel Xiamen (my favorite Italian, Western Cafe, Japanese, Chinese, and the Noodle Master!)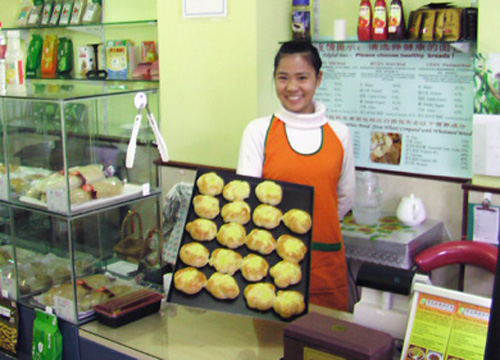 A Personal Favorite!! Alex Pappy, an Australian-Hungarian, and his wife Fuji have opened what has become a place that has become habit-forming for my family and I. If I don't eat there a couple times a week I go through withdrawals. Their hi-tech kitchen puts out some of the tastiest but healthiest meals on the island, and they specialize in a few dishes you won't find anywhere else. How about authentic Australian meat pies, for example! They also have excellent pizzas, homemade breads and rolls and desserts, fish, authentic Hungarian goulash (of course!), spaghetti, organic foods and juices, eye-popping cheeseburgers... And if you're vegetarian like me, they have vegetarian versions of everything (you have to try their thick, juicy veggie-beef cheeseburger!). They also offer Vegan cuisine.
P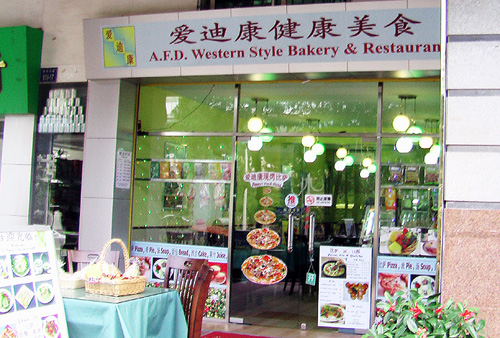 appy is passionate about health, and about good food--and his is one of the few places where you can eat mouth-watering dishes and come out feeling better than when you went in! They never use MSG or artificial flavorings, additives, or colorings. They never deep-fry in oil. They never use pork. But they DO always serve up meals that make me want to just camp out on the floor and wait for the next meal.
AFD is near the Exhibition Center, at 918-16E, Lian Qian Road, Siming District. It is near Hua Lin Bus Stop, which serves busses No. 49, 19, 530, 28, 30.
Hours: closed Friday 6 p.m. to Saturday 6 p.m. Open the rest of the week. If you want to be sure, call Pappy at 5978927.

Check out the Tex-Mex cuisine of Coyote Cafe!

Click to E-mail


Readers'Letters

Last Updated: May 2007


Back to Top