AmoyMagic--Guide to Xiamen & Fujian

Copyright 2001-7 by Sue Brown & Dr. Bill

Order Books
Main Page
Business Links
Recreation Links
Google Search
E-mail
Latest Discoveries!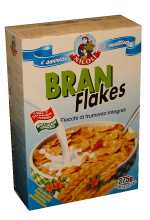 Click Here for "Nicoli Hits Xiamen Breakfast Tables!"
Car Rental! Click Here!

Try Oliva--Fine European Cuisine!


Lasagna Italian Restaurant! Absolutely delightful--our best Italian food in years, and Tony's a delight to chat with--or watch whip up delectable dishes in minutes. Click Here for more info, photos, and directions to Lasagna.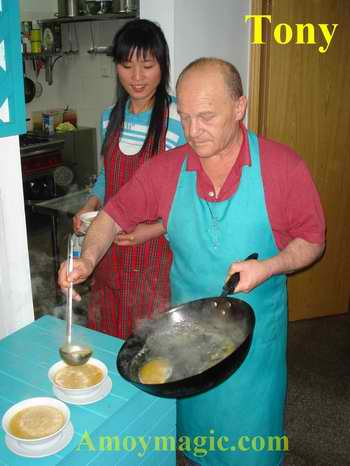 (Please Note! Tony has NO affiliation with the former Rustica!)
Indiano John's --delightful Indian cuisine, fun atmosphere, only 5 minute drive from SM Mart.

Click Here for info, photos, directions, and map.
***************************************************
The most beautiful fresh floral arrangements in Xiamen!
Wan Li Da Florist Address: 4 Shentian Road
(across from the park before the overpass just past the Xiamen Guesthouse) Tel: 203-7547
Phone Card--U.S. to China--1.8 cents per minute!--While in the U.S. I discovered this incredible rate. I called Bill and talked for 44 minutes and it only cost me 78 cents U.S.! They charge 25 cents per call in addition to the 1.8 cents but it is still incredibly cheap and they also have a very minimal monthly charge. I think it is less than a dollar. You can buy one with your credit card over the internet and give it to your friends or family in the States and have them call you.
PT-1 Gold cards and MiCasa cards seem to be the best. PT-1 Gold is good for 6 months but costs a little more and the MiCasa card is cheaper but expires after three months.

Here is the web site address:
Walmart has a German brand of Corn Flakes that my kids like. The price for a 375g box is about 15 rmb. The brand is HAHNE. Great price and an easy breakfast!
The new Metro is open in Huli! Metro is a big warehouse membership store like Sam's Club or Costco. You don't have to pay to join, but you need to take your passport if you are an expatriate, fill out a form and they will take your picture and give you a card.
Take the harbor road towards the airport. Look for the Toyota and Audi car dealerships and turn left. Make a right at the first street and Metro is right there. Its so big its hard to miss!
Try their frozen Chicken Burger patties (Farmpride brand Original Singapore Flavor) Not spicy and can be deep fried or baked in the oven on a cookie sheet for 15-20 minutes. Freeze them and microwave them for a quick and delicious sandwich!
They have wonderful outdoor patio furniture, barbeque grills, and motorized bikes for sale just outside the main entrance in their parking lot.
"We went to Metro last night and I was amazed at all they carry--even cottage cheese and sour cream! You have to compare prices though because I found some things were not cheaper then other stores. Walmart ground beef still looked better. But if you enjoy shopping, make sure you take enough money and give yourself plenty of time because it is a gigantic store!"
There's a new Trust-Mart in town! And its a very convenient location for those of us who live near the University because it is on Si Ming Street just down a couple miles from the University. Actually it is between the Holiday Inn and Zhong Shan Street. Just look for the Kentucky Fried Chicken sign and its right there.
Teng Hiok Chiu--an amazing Chinese artist who was born a century ago on Gulangyu and who was famous in the West (a friend of Georgia O'Keefe), was "rediscovered" by Univ. of Washingtong Professor Kazmierz Z. Poznanski
(say that three times fast!). Click Here for Prof. Kaz' intro to Teng, and images of over 40 of his paintings!
TRAVEL LINKS

Favorite Fujian Sites

Fujian Foto Album

Xiamen

Gulangyu

Fujian Guides

Quanzhou

Z
hangzhou

Longyan

Wuyi Mtn

Ningde

Putian

Sanming

Zhouning

Taimu Mtn.

Roundhouses

Bridges

Jiangxi

Guilin

Order Books

Readers' Letters

Click to E-mail


Readers'Letters

Last Updated: May 2007


Back to Top