Click to Access
OUTSIDE China


Click to Access
INSIDE China


TRAVEL LINKS


Xiamen

Gulangyu


Jimei

Tong'an


Jinmen

Zhangzhou


Quanzhou

Wuyi


#1Fujian Sites!


Fujian Foto Album


Books on Fujian


Readers'Letters


Ningde

Zhouning


Longyan

Sanming


Putian

Bridges


Travel Info,


Hakka Roundhouses


Travel Agents

MISC. LINKS


Amoy People!


Darwin Driving


Amoy Tigers


Chinese Inventions


Tibet in 80 Days!


Dethroned!


Misc.Writings


Latest News


Lord of Opium


Back to Main Page
AmoyMagic--Guide to Xiamen & Fujian

Copyright 2001-7 by Sue Brown & Dr. Bill

Order Books
Main Page
Business Links
Recreation Links
Google Search
E-mail
Nicoli Hits Xiamen Breakfast Tables!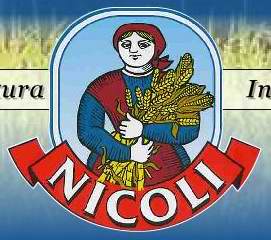 Copyright 2006 by Sue Brown and Dr. Bill, Xiamen University
(This page has no connection with Molino Nicoli; any errors are my own)

Chinese must really love Italian food because our little island now has over 40 Italian restaurants (our favorite is Tony's Rustica). And nowadays, the Italians are brightening up our breakfast tables as well--which is a good thing! Even though I love Chinese food (I tell Chinese I moved to China because Chinese food is too expensive in America), even after twenty years of getting oriented I still don't care for rice porridge, pickled veggies, pigs blood, dried minnows, and salty tofu for breakfast. (Read "Barbarians & Breakfast" for more delectable details).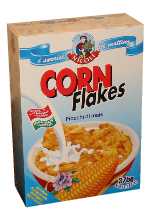 When I roll out of bed, I want something familiar--like eggs, toast and coffee. Fortunately, its easy to whip up a "Western" breakfast here in China. Chinese steamed buns (mantou), sliced and toasted, taste much like English muffins, and are delightful with local fruit jams. And quality Chinese oatmeal (maipian) from Mongolia is great for everything from oatmeal pancakes, porridge, muffins and cookies to granola (click here for Dr. Bill's Oatmeal Muesli recipe). But my sons, like most Western children, crave breakfast cereals with cold milk--which long presented me with a dilemma.
I'm not keen on most commercial breakfast cereals because they're over-sugared, over-promoted, and over-priced (the original "cereal killers!"). But happily for us foreigners in China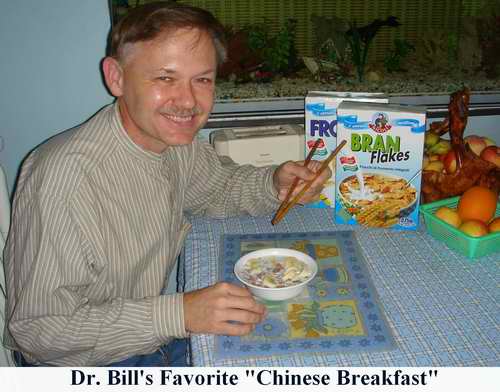 , the Italians are starting to eat cold cerals for breakfast, and Molino Nicoli is supplying not only Itatly's tables but ours as well.
"In Line With Nature" is the motto of Molino Nicoli, which started in 1869. They put out a broad range of very high quality, tasty, nicely packaged cereals--for almost half the price of Kellogg's, Post and other name brands. You can Click Here to learn more about Nicoli, but here's a brief intro (adapted from the Nicoli website):
Back to top

In 1997, Molino Nicoli was awarded the UNI EN ISO 9002 certification. Their emphases:
NATURAL: choicest cereals, preferably grown without pesticides.
TASTE: corn is matured not in ovens but naturally, in open-air, under the sun. This preserves taste, quality and nutrition.
HI-TECH: advanced practices result in the highest quality.
PACKAGING: attractive design emphasizes "naturalness and authenticity."
INNOVATION: products offer maximum benefits to both consumers and distributors.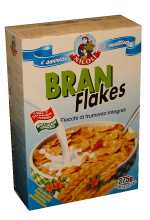 Pick up some Nicoli cereals at Metro. I like the Nicoli Bran Flakes, with a scoop of raisins and slice of fresh bananas from neighboring Zhangzhou (I won't get on this topic, but why buy those beautiful, giant, yellow imported bananas that are also tasteless, when we produce some of the tastiest bananas on the planet!).

...................................................Enjoy Amoy! Enjoy Nicoli!
Back to top


VITAMIN-ADDED BREAKFAST CEREALS (From the Nicoli Website)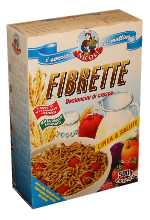 "Breakfast products are becoming more popular as the change in eating habits towards Anglo-Saxon customs continues. Breakfast is therefore growing in importance and must provide the individual sufficient energy to face the day.
"Cereals are healthy and nutritious and are the ideal solution to the problem. The Molino Oleificio Nicolì SpA immediately understood the potential of these products and, counting on differentiation and quality, affirmed itself in the Italian and foreign markets.
"All packets in the "Sorrisi del mattino" (Morning smiles) line include information on the ingredients, nutritional values and vitamins in Italian, English, French, German, Spanish, Portuguese, Swedish, Croatian, Slovene, Greek, Russian, Chinese, Japanese and Arabic.

CONTACT NICOLI
Direction: Giovanni Nicoli
Responsible Italian Market: Loredana Nicoli
Responsible Export: Francesca Nicoli: francesca.nicoli@molinonicoli.it
Marketing: Loredana Nicoli
Back to top

Dr. Bill's Oatmeal Muesli (Granola)

Oatmeal Muesli--One Month's Supply Fill a large bowl or washbasin with rolled oats. Mix a spoon of salt through dry mixture. Slowly dribble peanut oil over mixture while stirring to keep oatmeal flaky and avoid clumping; add only enough to moisten flakes. Repeat dribble process with cup or two of honey. Stir in 2 spoons of vanilla and spoon of cinnamon. Add raw peanuts and other nuts. Bake in preheated oven at 350° for 20 to 30 minutes, stirring every ten minutes or so to keep from burning. After mixture cools, add finely chopped dried fruits—a Xiàmén has plenty! I add shredded coconut, banana chips, and dried papayas, mangoes, pineapple, apple, apricots, raisins, figs…
For ultimate convenience, stir in a couple bags of powdered milk and store in a tightly sealed container. Then simply add ice water, stir, and serve.


Barbarians and Breakfast!
Adapted from "Mystic Quanzhou--City of Light" by Dr. Bill

Americans say the way to a man's heart is through his stomach, and Chinese have certainly won my heart—except with breakfast.

By lunchtime, I can stomach salted minnows, pork fat, deep fried fish lips and sea worms in jellyfish mold, but first thing out of bed in the morning my heart and stomach cry out for the familiarity and simplicity of an American breakfast: coffee, eggs, and toast.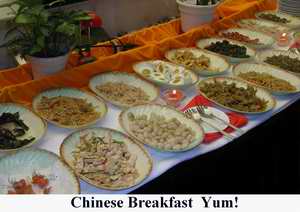 The breakfast buffet at Quanzhou's Zaytun Hotel, my Quanzhou home-away-from-home, offers over 60 hot and cold items (yes, I counted!), as well as dimsum, and a chef who will fry up eggs (and then douse them in soy sauce). But I consistently forego these delicacies and ask for eggs, toast, and coffee. This totally bewilders Chinese, for whom any meal must include at least ten courses, half of which are critters seen only on National Geographic channel, and the half being strange veggies harvested from mountains or scavenged from cracks between sidewalks.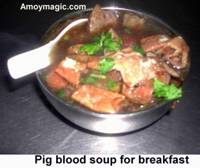 After a long day in which I'd had little for lunch and missed supper altogether, I went to bed hungry but happy in the knowledge that next morning the Zaytun Hotel would, albeit begrudgingly, serve me eggs, toast and coffee.

Next morning, just as I was headed to the dining room, my hosts burst upon the scene, exclaimed, "None of that buffet stuff today. We've something special," and led me straight to Wenling Delicacy Street and a big bowl of steaming congealed pig blood soup. Yum.
Back to top


Click to E-mail


Readers'Letters

Last Updated: May 2007


Back to Top


DAILY LINKS


FAQs Questions?


Real Estate


Shopping

Maps


Bookstores


Trains

Busses


Car Rental


Hotels

News (CT)


Medical & Dental


YMCA Volunteer!


XICF Fellowship


Churches



Temples


Mosque


Expat Groups


Maids

Phone #s
EDUCATION


Xiamen University


XIS(Int'l School)


Study Mandarin


CSP(China Studies)


Library

Museums


History
DINING


Restaurants

Asian


Veggie

Junk Food


Chinese

Italian


International


Visas 4 aliens
RECREATION


Massage!


Beaches

Fly Kites


Sports

Boardwalk


Parks

Pets


Birdwatching


Kung Fu

Hiking


Music Events


Festival&Culture


Humor&

Fun Fotos


BUSINESS


Doing Business


Jobs!(teach/work)


Hire Workers


Foreign Companies


CIFIT (Trade Fair)


MTS(Translation)



Back to Top