Click to Access
OUTSIDE China


Click to Access
INSIDE China


TRAVEL LINKS


Xiamen

Gulangyu


Jimei

Tong'an


Jinmen

Zhangzhou


Quanzhou

Wuyi


#1Fujian Sites!


Fujian Foto Album


Books on Fujian


Readers'Letters


Ningde

Zhouning


Longyan

Sanming


Putian

Bridges


Travel Info,


Hakka Roundhouses


Travel Agents

MISC. LINKS


Amoy People!


Darwin Driving


Amoy Tigers


Chinese Inventions


Tibet in 80 Days!


Dethroned!


Misc.Writings


Latest News


Lord of Opium


Back to Main Page
AmoyMagic--Guide to Xiamen & Fujian

Copyright 2001-7 by Sue Brown & Dr. Bill

Order Books
Main Page
Business Links
Recreation Links
Google Search
E-mail
"Light the World with Heart!"
----The "Firefly Lighting" Story
Copyright 2004-8 by Sue Brown and Dr. Bill


Fuzhou Hotels

Xiamen Hotels

Quanzhou Hotels

Xiamen Success Stories

!



Mr. David Chia, founder of Firefly Ligh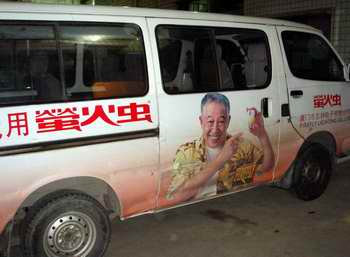 ting and one of China's fastest rising young entrepreneurs, had nothing but a suitcase when he showed up in Xiàmén in 1991—and that was stolen the first week. "The thieves didn't know all I had in it was a sweater from my mother," David said.

David graduated from Xi'an Jiaotong University in 1991 with a degree in international trade and moved to Xiàmén because his girl friend was from Fújiàn and he thought he'd have a better future in a Special Economic Zone. After 2 years as interpreter and assistant to the Taiwanese president of a carpet factory, the president said, "David, I want to tell you a true story. When my dad was your age he was very poor. He had to transport materials 50km. just to get enough money for lunch. Now he has USD 100 million. You have an even brighter future than he did. You have an education, and the opportunity in China today is as good as it was in Táiwan 20 years ago."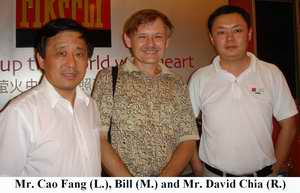 David thought, "If I don't do something with my own life, in 20 years my son will ask why!" He tried working as a trading agent for a German textile company but after one year was so broke he could not afford a bus ticket, and had to get lunch money from his girl friend. But he had learned several lessons:
Back to Top Amoy Mag. Guide to Xiamen and Fujian
1. Choose the right business for my background.
2. Build a team of friends and partners.
3. Stress relationships over ability when choosing team members.
David's sister, who was studying in Belgium, met a man who said Xiàmén had a factory producing the energy-saving lighting products he needed. A former classmate of David's who was in Xiàmén knew about that factory, which they visited. And since David knew trade and his classmate knew technology, they went into business together.

In February, 1995, they opened Donglin Electronics—a 100m2 operation with 6 people. The Xiàmén firm they sold for could not provide the high quality their client demanded so with trial and error they developed quality lamps of their own—only to have their client in Belgium give up the lamp business because of a patent conflict with Phillips.

They had invested big money to develop a quality product, but now didn't have enough money to pay the phone bill. David said, "This was my year of darkness. My wife was making big money but I was broke."

While walking to his home in a poor area of town in 1996, David saw a nice office with fashionably dressed people. "It was totally out of place," he said. It turned how to be a company that created corporate branding and images. The owner, Mr. Chui, was to become David's best friend (David even named his dog after him).
Back to Top Amoy Mag. Guide to Xiamen and Fujian
David he had no money to pay the company, but Mr. Chui signed a contract to create a brand and a logo in return for a penny a box on lamps sold.

David went to a bar to drink and think. He suggested the name "1/5" because their lamps used 20% of the energy of normal lamps, but Mr. Chui said, "No emotion in that name." And then David thought of "firefly."

"That's the name!" Mr. Chui said. And they finalized the name and logo that night, and created the motto, "Light the world with heart." David said, "Fireflies light the world from their heart; firefly people light the world from our heart."



A week later a German friend told David that many German bars were named "Firefly" because it was soft, romantic.
All or nothing. Mr. Chui's next suggestion was to make Firefly either fly or fry. He told David to buy a $10,000 booth at the Canton fair. David's partners objected this would use every penny they had, but David said, "We're losing every day anyway, so in three months we'll be bankrupt. This way we have a chance." After an all night consultation and further talks with Mr. Chiu, they bought the booth.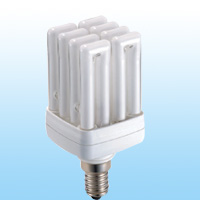 Back to Top Amoy Mag. Guide to Xiamen and Fujian
Image Only. David said that most booths were like supermarkets, displaying everything the companies made. But the Firefly booth was almost empty. "I only had 5 lamps displayed," David said. "Our booth was so empty that people thought I was selling my notebook computer!"

David kept the booth simple because his focus was not on product but image and emotions, with an environmental theme of blue sky, earth, firefly logo. And David returned home after the fair without a single order.

Two weeks later, the bank told David they'd received a Letter of Credit from the U.K. for a USD 200,000 order. "Impossible!" he said. "No company has contacted me. It must be a mistake." But it was no mistake. David phoned Mark Luce in the UK and told him, "I don't even know you."

Mark said, "But I remember you. Three things impressed me about you at the Canton Fair. One, you spoke the best English and you were the president of the company; you personally represented your products. Two, you were the only company with a clear image. Three, you make only energy-saving lamps. I trust you, and I'm sure you have a good future.
Back to Top Amoy Mag. Guide to Xiamen and Fujian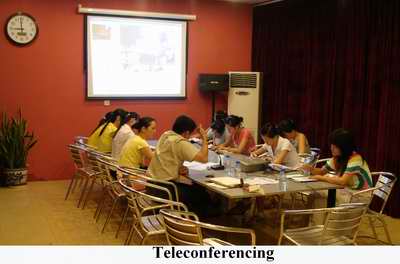 Now that Firefly had a big order, they obtained a USD $100,000 3-month loan from the bank to build a factory big enough to deliver the order. "The lamps cost four times as much to make then as now," David said, "and most energy-saving lamps were still poor quality. After a friend asked me if ours would last longer than a week, we developed a slogan, "The lifetime of our factory depends upon the quality of our lamps."

Do or Die—Literally. Firefly was very successful from 1997-1998, but like most companies they struggled with the transition from an entrepreneurial seat-of-the-pants operation to a professionally managed company. They invested big, and grew fast, but had cash flow problems that were complicated when a third partner embezzled funds. In 1999, suppliers halted shipments and demanded payment. David called all suppliers to his office and wrote out two debit notes, one from the company and one from himself. He said, "If I can't pay this debt in 3 months, I will jump from this 5/F window." Firefly was flying high by the end of 1999.



Dueling with the EU While on vacation in the Black Forest in 2000, David received a phone call from China. The EU had accused Chinese firms of dumping. David canceled his holiday and flew to Brussels, where EU officials told him, "Chinese companies are unprofessional, and aren't really private companies at all. They are all State-run and subsidized, and have no concern for profit, just for getting foreign currency."
Back to Top Amoy Mag. Guide to Xiamen and Fujian
David was angry. Firefly had never received government funding, and so he became the first Chinese businessman to fight the EU. He obtained a lawyer from Brussels, but made a mistake in hiring an inexpensive lawyer who was also inexperienced in anti-dumping cases. The EU said Firefly was not following international accounting practices and levied a 66% duty, which cut out 70% of their European business.

David could not sleep. "It was the end of Firefly," he said. But he bounced back by building a factory in the Karachi Special Economic Zone. "Pakistanis speak English and encourage foreign investment," he said. Components from Xiàmén were assembled in Karachi and sent to the EU. In spite of the higher cost they were able to make a profit—until Siemens registered Firefly's name.

Osram (Siemens) was wary of this small but up and coming company, so Osram registered the name "Firefly" in all European countries. David protested at the patent and intellectual property bureau in Germany, and with the EU office in Beijing. On 1 June, 2005, Osram compromised. Firefly could keep its name on lamps, but Osram would use it for LEDs.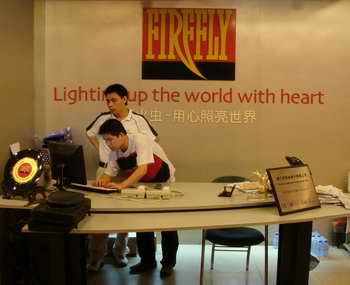 Back to Top Amoy Mag. Guide to Xiamen and Fujian
Today, Firefly has 1000 workers and does USD 15 million annually in business. "We're still small," David said, "but we have a good team, patented products, and we're good in Chinese and global markets. We supply Wal-Mart, Carrefour, Metro—all the large chains. And as of today, August 20th, we have orders all the way through to December."

The new Xiàmén factory will be 5x larger than the present one and right next door to Philips. "I asked the government first," David said. "I told them I want to be a global factory and be compared with Philips, and they agreed."

David believes Firefly will become a global leader, and he said he owes his success to Xiàmén—both the city and the people. "I came with only a suitcase and didn't even have that after a week. Today I have millions of dollars. This is because of Firefly's spirit, Xiàmén's system of government, and the openness of Xiàmén people. Outsiders, foreigners—all are welcome. "Xiàmén people are honest and don't trick us—though I'm sometimes tricky!"


"We have a great port, convenient transportation, and a wonderful living environment. Every day I drive the beautiful Island Ring Road to work and back. There is nowhere else like this on earth!

"I came to the right place, met the right people, and have the right life. What more could I want? God is good to me!
Back to Top Amoy Mag. Guide to Xiamen and Fujian
Visit Firefly Lighting at: www.fireflylighting.com.cn
TRAVEL LINKS

Favorite Fujian Sites

Fujian Foto Album

Xiamen

Gulangyu

Fujian Guides

Quanzhou

Z
hangzhou

Longyan

Wuyi Mtn

Ningde

Putian

Sanming

Zhouning

Taimu Mtn.

Roundhouses

Bridges

Jiangxi

Guilin

Order Books

Readers' Letters

Click to E-mail


Readers'Letters

Last Updated: May 2007


Back to Top


DAILY LINKS


FAQs Questions?


Real Estate


Shopping

Maps


Bookstores


Trains

Busses


Car Rental


Hotels

News (CT)


Medical & Dental


YMCA Volunteer!


XICF Fellowship


Churches


Expat Groups


Maids

Phone #s
EDUCATION


Xiamen University


XIS(Int'l School)


Study Mandarin


CSP(China Studies)


Library

Museums


History
DINING


Restaurants

Asian


Veggie

Junk Food


Chinese

Italian


International


Visas 4 aliens
RECREATION


Massage!


Beaches

Fly Kites


Sports

Boardwalk


Parks

Pets


Birdwatching


Kung Fu

Hiking


Music Events


Festival&Culture


Humor&

Fun Fotos


BUSINESS


Doing Business


Jobs!(teach/work)


Hire Workers


Foreign Companies


CIFIT (Trade Fair)


MTS(Translation)



Back to Top