Click to Access
OUTSIDE China


Click to Access
INSIDE China


TRAVEL LINKS


Xiamen

Gulangyu


Jimei

Tong'an


Jinmen

Zhangzhou


Quanzhou

Wuyi


#1Fujian Sites!


Fujian Foto Album


Books on Fujian


Readers'Letters


Ningde

Zhouning


Longyan

Sanming


Putian

Bridges


Travel Info,


Hakka Roundhouses


Travel Agents

MISC. LINKS


Amoy People!


Darwin Driving


Amoy Tigers


Chinese Inventions


Tibet in 80 Days!


Dethroned!


Misc.Writings


Latest News


Lord of Opium


Back to Main Page
Click Thumbnails below for larger images of Dr. Kaz' Paintings
AmoyMagic--Guide to Xiamen & Fujian

Copyright 2001-7 by Sue Brown & Dr. Bill

Order Books
Main Page
Business Links
Recreation Links
Google Search
E-mail
Feeling China: Art as Jazz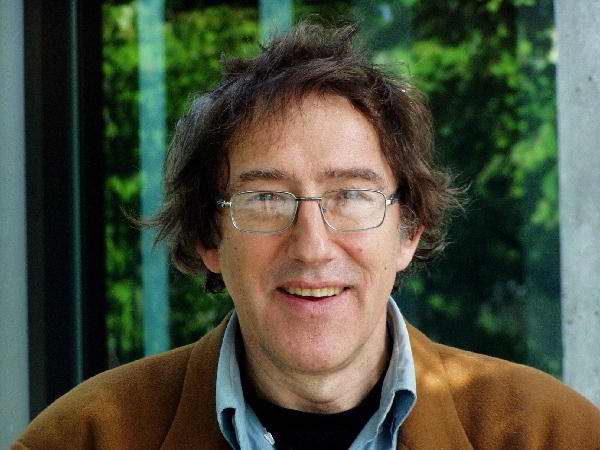 by Professor Kazimierz Z. Poznanski
Click Here to E-mail Dr. Poznanski
Kazimierz Z. Poznanski, Professor
Jackson School of International Studies
PO Box 353 650
University of Washington
Seattle WA 98195

Click Here for Dr. Poznanski's Biography
Click Here for "Chinese Beauty", by Dr. Kaz.
Click Here for Teng Hiok Chiu page
Click Here for "Happy Places: Landscaping by Teng Hiok Chiu" (by Prof. Kaz)

FEELING CHINA: ART AS JAZZ
Kazimierz Z. Poznanski
To a westerner unfamiliar with the true quality of Chinese art, the traditional art of China usually seems to be highly restricted. It is about almost endless repeating of the same themes following similar designs. This art looks like a process of copying once established artistic canon. And, this is a canon that does not go, a century, but many centuries back. Basically, consecutive generations of artists appear to do the work of copyists as much as possible true to the old masters. For this reason westerners often find this art quite inaccessible, even foreign to them. What they seem to enjoy in their own, western, art is the free spirit, where no theme or design is off limits; artists explore all possible venues of artistic expression and continuously pushing forward the frontiers of art.
Back to top
But upon closer examination this sharp distinction, suggesting that western art is free-spirited and Chinese is not, is not really very justified. There is, in fact, plenty of free spirit in Chinese traditional art. Chinese favored medium, the watercolors and scrolls used for their display are not mechanical works but genuine creations. And, even though they actually look back into the rather distant past for artistic inspiration, the hands that paint today are not very uptight nor are the minds that move them. I have become aware of this true quality of Chinese artistic tradition whenever I would have a chance to watch my artist friends in China at work. And, later, I would realize that I work the same way when executing my own, as I call them – Chinese paintings.
Knowing my considerable interest in Chinese painting and my own artistic trials, my Chinese friends would often want me to watch them at their work. I had a sense from my conversations that many of them would seem to have a feeling that I understand their art very much the same way as they do. And, that quite understandably, we also seem to like the same things in paintings, whether done in Chinese tradition or not. What would strike me first when being in their studios would be that they would not move right away to shuffling their brushes and preparing their paints. Instead, they would usually start by setting their tape recorders on and soft sounds of slow music would fill the space. It has almost invariably been traditional Chinese music, which to Westerners typically appears as rigid as the art of China in general. Personally, I was always happy with his choice, since I thought that there could not be a better background to my friend's traditional painting than traditional music, with its canon probably as old as the canon applied in art.
Back to top
It is not rigidity, however, that I would found in this music but just the opposite. Almost immediately I would get a strong impression that for something that was apparently rigid, this ancient music actually lacked much structure. At least, it has no apparent structure, which was easy to detect by any sensitive ear. Surely, there is no real melody in this music to quickly detect and then to repeat if so desired. This music is more in the way of improvisation like, as I dared to think at these special times with my artist friends, in a jazz piece. And, like in jazz music, each piece could go for a very short time or run almost for ever. I know that this was a brave thought, since jazz is not only Western but is also fairly new in the West and the Chinese music that we would listen in these studios is really old, at least three-four hundred years old.
However, there is more to this jazz-like character of the music tapes or discs that we have been listening together. Similar to jazz, this ancient Chinese music is basically for one instrument only. Honestly, most of the time I had no idea what the source of music was, and I repeatedly forgot to ask my fiends to tell me. I could not also figure out whether there was just one instrument playing the Chinese tunes, but very likely there was just one. It was, in my understanding, a single instrument music, which, of course, is so typical of jazz. Yes, it is true that in a jazz piece we usually have a couple of instruments and a couple of players. But the rule in jazz is that instruments do not overlap or crowd each other out. Instead, instruments and players rotate, with each playing its solo part and then finishing or moving to the background.
And then, there is one more common element that both these types of music seemed to share, making Chinese music so much more free-spirited like the jazz of the West. As a matter of fact, in both cases players seem to be trying to cross the boundaries and reach, so to say, the impossible. Or to put it somewhat differently, they are trying to stretch their instruments to their limits. But, since these limits are not known in advance, this is always a struggle. Importantly, this struggle is not so much about expressing themselves as about technical virtuosity and it is measured not against other players but rather against the instrument itself. It is about the search for the best possible sound or effect you could get. Or, in other words, it is nothing else but a sense of perfectionism that makes them, in both cases try to move further and further.
Back to top
When all these thoughts were crossing my mind, finally it became clearer to me, why, as a westerner, I found these tapes and discs of traditional Chinese music so easy to appreciate. It was these similarities, of course, but there was more to it. This is because, with all these commonalities, Chinese music is not the same as the Western. Indeed, there is at least one very important difference between these types of music, with jazz probably being the best embodiment of what could be called a free-spirited western music. In my view, if one carefully relates one type of music to another, it becomes obvious that what they differ most in is the spirit. It is here where these two forms of music diametrically part from each other. While both are free-spirited, it is the spirit, or the meaning, where they are not alike.
To put it very simply, Chinese music strikes as serene or projecting harmony. In contrast, western music is restless, projecting discord. Surely, this statement may be found not just simple but simplistic. But, I am quite confident that this point could serve as a good starting point to assess the differences since there are some. It is not that one, Chinese, is slow and the other, western, is fast. Yes, Chinese music tends to be slow and western is not, and even if the latter is slow it does not necessarily project harmony. With jazz, where there is always a tension even if the music is slow. While slow, due to the underlying tensions, this music is almost ready to burst into a spasm at any moment of its slow course. And when it gets fast, jazz is a spasm, which you do not find in Chinese music, even when it goes fast.
Back to top
When we finally turned to painting, with the music still on, I would stay still next to my friends and watch them work. With my fresh impressions about Chinese music, I would tend to look at them to test the points made about the music. I just wondered whether what I had discovered about music would apply to painting. And, believe it or not, it did, and almost perfectly – it was all jazz-like again. It became clear to me right away that like a jazz musician, they did not write any notes for their work, and largely so is my case too. They would not prepare any sketches before taking on a large white piece of paper. And, when they would start working the paper, they would do no outlines either. But it was never a totally unprepared process either. It was obvious that they would not touch their brushes before first getting some general idea about what they wanted to accomplish.
It was not even an issue where to put individual strokes of particular color on the paper. It was rather an idea of what color should dominate and the prevailing movement of the brush. I think that they would just spontaneously decide what mood a given painting is going to explore or reflect. Not surprisingly, the execution of their paintings was largely a great improvisation. How else could one call an occasional splash of highly diluted ink, which spread around paper really on its own. Or, how one would call some quick applications of three or four different colors of paint loosely attached to various sides of a huge brush. And, when these mostly randomly obtained color and shape effects were in place, they would turn to painting the counters, or the lines to give the piece desired form -- recognizable detail.
Back to top
There is more to this jazz-like approach, since all of these works that I would watch were in some way a solo-performance. With singular colors coming separately, so that, for instance, black would be spread over in various places first, and then another color, say green, would be placed in different locations. In this way, each color was given its own opportunity, to have its solo performance, like particular instruments in a jazz band. This was a solo performance of different paints, as well as brushes, in the sense, that each at a time was given the fullest attention. Significantly, colors would not be mixed before reaching paper but -- if at all -- they would be mixed when on paper, with one put over another. But at the end, when painting was finished, they could be easily distinguished anyway.
Finally, like a jazz player, my friends would constantly try to cross the bounders in a search for perfection, bringing even more free spirit into his artistry. They were clearly trying to get most out of his brushes and there were a bunch of them. At one point, for instance, when the ink on an oversized brush was almost dry and the hair got sticky, and split into few points, the work would continue. The sticky hair points, each going in a different direction, would be used to touch ink again and then to move around as if the painter tried to check what else it is that the brush could do. He would be doing the same to the color, sometimes checking how little of a given paint could accomplish his task and then, for change, trying how much of a given color the painting could take without betraying the overarching mission assigned to it.
When I was almost ready to make the final connection that the traditional art of my friends shares a lot with traditional Chinese music, and that both share the freedom of expression than one finds in jazz, or in western culture in general, I would get more help from them. This would happen sometimes in the process of creating a painting project, when they would suddenly start making some sounds, probably not conscious of what they were doing. They would move their brush swiftly and then stop the sound, and then shift the brush and start the sound again. It would be almost like a piano assisting a trumpet moving in all different directions. But maybe it was not the case, since their brushes seemed rather to be moving like a conductors stick directing paint to intended spots and areas. Now, with the same passion as before, they could be conducting an orchestra.
Assured that the traditional Chinese painting is free-spirited as is traditional Chinese music, I got one more helping hand from my artist friends. When looking at their brush movements synchronized with their voices, I would be reminded that while free-spirited like music, this painting work is filled with a spirit that makes both, Chinese music and art, quite different from Western music and art. What they were singing during their work was very happy, I would even say, child-like, since it was at the same time both playful and careless. I found in these sounds the same serene, almost idyllic, atmosphere that I detected earlier in the music coming from the tape. Yes, it could well be that this is how they felt at this very moment. But I remember many other moments shared with them when they were no different.
Back to top

This behavior was quite consistent with what he was painting – the painting was serene. Like with my Sichuan friend who would start with a lot of black, huge patches of ink coming from the top down. Then, however, he would bring in a lot of green, very fresh and alive, also from the top down. Finally, he decided to take on a sizable opening somewhere in the middle of the painting. In a minute there was a vertical line of orange/yellow flowers of a different size piling up. First these were just spots of paint, but then black came back to turn them in flowers. The flowers took up maybe less then one twentieth or thirtieth of the whole painting but nothing but flowers really mattered. It was no more than a flower painting. The black and green background only enhanced the flowers and made them a much more powerful symbol of joy. This work was in the best Chinese tradition, free-spirited and projecting harmony.
Seattle, March 4, 2004

Click to E-mail


Readers'Letters

Last Updated: May 2007


Back to Top


DAILY LINKS


FAQs Questions?


Real Estate


Shopping

Maps


Bookstores


Trains

Busses


Car Rental


Hotels

News (CT)


Medical & Dental


YMCA Volunteer!


XICF Fellowship


Churches



Temples


Mosque


Expat Groups


Maids

Phone #s
EDUCATION


Xiamen University


XIS(Int'l School)


Study Mandarin


CSP(China Studies)


Library

Museums


History
DINING


Restaurants

Asian


Veggie

Junk Food


Chinese

Italian


International


Visas 4 aliens
RECREATION


Massage!


Beaches

Fly Kites


Sports

Boardwalk


Parks

Pets


Birdwatching


Kung Fu

Hiking


Music Events


Festival&Culture


Humor&

Fun Fotos


BUSINESS


Doing Business


Jobs!(teach/work)


Hire Workers


Foreign Companies


CIFIT (Trade Fair)


MTS(Translation)



Back to Top