Click to Access
OUTSIDE China


Click to Access
INSIDE China


TRAVEL LINKS


Xiamen

Gulangyu


Jimei

Tong'an


Jinmen

Zhangzhou


Quanzhou

Wuyi


#1Fujian Sites!


Fujian Foto Album


Books on Fujian


Readers'Letters


Ningde

Zhouning


Longyan

Sanming


Putian

Bridges


Travel Info,


Hakka Roundhouses


Travel Agents

MISC. LINKS


Amoy People!


Darwin Driving


Amoy Tigers


Chinese Inventions


Tibet in 80 Days!


Dethroned!


Misc.Writings


Latest News


Lord of Opium


Back to Main Page
AmoyMagic--Guide to Xiamen & Fujian

Copyright 2001-7 by Sue Brown & Dr. Bill

Order Books


Main Page Business Links Recreation Links Google Search E-mail
"Fujian Adventure" (421 full color pages, including over 900 color photos, maps and drawings)
How I Ended Up in Fujian!

Click Here for Chinese Version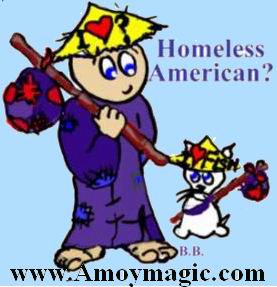 Second Home, or Homeless?
"I'm from Beijing," a businessman boasted.
"What's it like there?" I asked.
"I'm not sure," he said. "I've never been there."

I thought he needed a straightjacket, not a suit and tie. But when Chinese claim as 'hometown' a place they've never seen, they mean their 'ancestral home.' Roots are important to deeply planted Chinese, some of whom can trace their ancestry for over 100 generations. And they can't easily relate to rootless Americans.

Chinese invariably ask me, "Where are you from?"
"California," I answer. "Though actually, I only lived there 7 years."
"But where are you from?" they persist.
"I've lived all over America," I say. "So I am from America. I'm American!"
"But where were you born?" they demand, as if I'm harboring state secrets.
"Louisiana," I say. "But I left when I was six months old."

As comprehension dawns, they look at m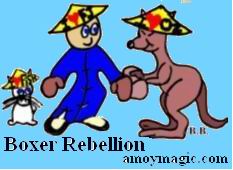 e sadly, as if I were one of those homeless souls living in cardboard boxes on the streets of East Los Angeles.

But I am not homeless. As Americans say, "Home is where the heart is," and my heart is very much in Fujian, my second home. Though actually, I was originally headed for Australia, not Amoy…



Dented DNA
I heard Australia needed immigrants and I hastily applied. The Australian embassy responded, "Thank you. We need men of vision like you. Unfortunately, the minimum age is 18, so please reapply in ten years."

But they also sent me a stack of children's books about Australia's history and exotic animals. ...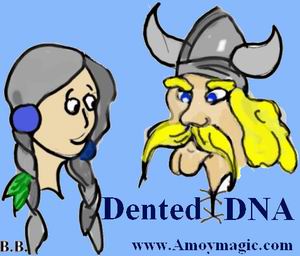 I still hope to visit Australia when I grow up. Of course I've wanted to go everywhere and do everything. Probably in the blood. With a Norwegian grandfather and an Apache grandmother, I've no doubt got dented DNA.

Alas, I never made it to Australia, but I did end up in the land of the most adventurous and innovative people on the planet—China.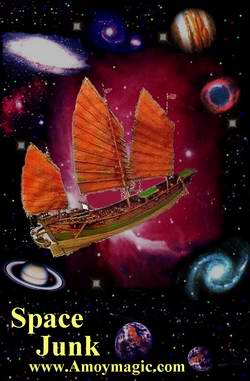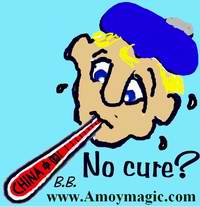 Getting Oriented with the U.S.A.F.!
It's a long haul from Bartow to Beijing, from Mike's Fine Foods to Xiamen's sweet 'n sour fish lips. It all began with a poster that boasted, "The U.S. Air Force is not a Job but an Adventure!" I signed up, volunteered for quiet Greenland, and instead was sent to Taiwan, which had a bustling population of 20 million (20 million and one). But once China gets in your blood, its there for life (like malaria!).
Sign from the Heavens!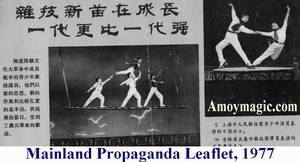 The Jade Island, like most gems, was beautiful but small. Yet just as island fever hit me, I received a sign straight from heaven!

A mainland propaganda balloon showered leaflets on Taizhong's C.C.K. Air Force Base. Taiwanese soldiers ran about like ants on the scent of sugar, stuffing leaflets into sacks and shouting, "Anyone touching these goes to jail!" So of course I stuffed my pockets with them.

That night, with lights dimmed and curtains closed, I pored over the forbidden brochures in the secrecy of my room. The squiggly Chinese characters were Greek to me, but I liked the photographs. And when I learned that 3/4 of Taiwanese were from Fujian, I determined to meet the rest of the family.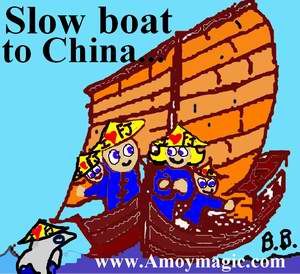 It was a full decade before Susan Marie, our two sons, and I pulled into Xiamen's Port of Peace (Heping Matou) on the Slow Boat to China...
We planned to study in Xiamen a year or two and move on, but we're still here 14 years later. Life in China was no 'holiday village' but it did turn out to be an endless adventure—once we got wheels…
Wheels
Americans can't survive long on foot, so right away we set off to buy wheels. But clerks said, "Foreigners cannot operate pedicabs."
"I'm not going into business," I said. "I just need it for family use." And I plopped Matthew up on the counter.
"How cute!" the clerks cried. They played with Matthew's golden curls, pinched his chubby cheeks, and sold me the pedicab. I made a note in my mental notebook, "Always take a towhead when confronting officialdom."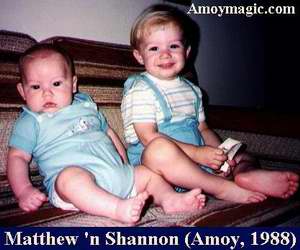 As I proudly pedaled my pedicab towards Xiamen University, a youth pointed at me and asked his girl friend, "I wonder what that foreigner charges for a ride to Zhongshan Park?"

A canopy of bamboo and brown vinyl above the dark blue wooden cab shielded Sue and sons from sun and rain as dad braved the elements and pedaled all over the island. I pedaled the entire family once on a five hour outing, in blazing heat, over a mounta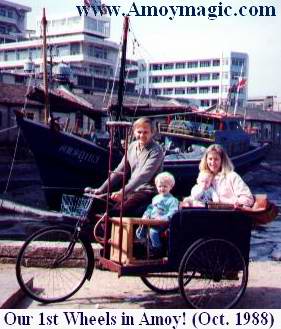 in, because we heard a Huli store had canned tuna fish. They didn't.
But Xiamen is even smaller than Taiwan, so in January '93, we set out to buy a van.
Toy Ota "Foreigners can not operate vans," customs officials declared. "Only cars, for private use."
"It's not for business!" I said. "I need a van to drive to Tibet."

They stared as if I were from another planet, which in a sense I am. After all, Chinese would not need "Go into the World!" slogans if the Celestial Kingdom weren't somewhere else in the first place. But in the end customs agreed, and three months later a ship from Japan brought us the 15- passenger high ceiling van that we've named Toy Ota. But how do you eat an elephant? One bite at a time!

Nibbling the Elephant
We first nibbled at Fujian and the nearby provinces of Guangzhou, Hainan Island, Guanxi, and Jiangxi. Then, in June 1994, we made the 40,000-kilometer trek to Tibet and back. We drove up the coast to Qingdao, and cut northwest to Beijing and Mongolia. From Genghis Khan's tomb we plowed south through the Gobi desert to ancient Xi'an, and West on the ancient Silk Road (which was not that silky). We climbed the world's highest road, the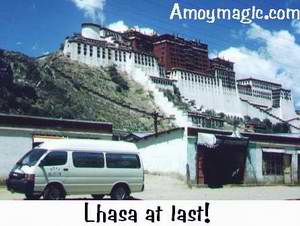 Qinghai-Tibet highway, slipping and sliding over the hail-covered 17,300-foot Tanggula Pass into Tibet. After a rest in Lhasa, we headed back to Xiamen via Chengdu, Kunming, Guizhou, Guilin, and Guangdong. And except for getting bogged down twice in Gobi Desert sand traps set by bandits, the only time we got stuck was on the bad road on the hill 300 meters below our university apartment!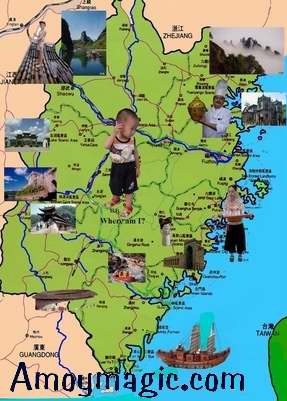 Toy Ota has now seen well over 100,000 kilometers of China, and still purrs like a kitten! (Though with a hairball or two, perhaps). And every corner has its own unique beauty. But nothing beats the places and peoples of Fujian, which for such a 'small' place is amazingly large and diverse, both geographically and culturally. The map on the next page shows the places we will visit during our Fujian Adventure....
...........read about Fujian's places and peoples in "The Fujian Adventure" You'll meet people like the "Bunun Tribe!"
The Bunun and the Gourd
The 35,000 Bunun are Taiwan's fourth largest indigenous tribe, but Fujian also has about 1300. Bunun believe the first man and woman came from a gourd that fell from heaven and split open. Soon after, a giant snake blocked the river and flooded the earth—which may explain why Fujianese are such good mariners.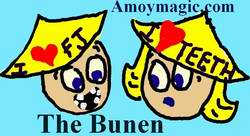 Bunun have unusual customs, like extracting adults' front teeth. They also bury the dead under the family hearthstone in a crouching position, perhaps to pounce on whoever pulled their front teeth--or to flee the headhunting Paiwan...
Headhunting Paiwan
The Paiwan number about 81,000 in Southern Taiwan and a few hundred around Zhangzhou. Paiwan believe they were hatched from two eggs laid by a green snake. Until this century, Paiwan hung enemies' heads on stone pillars. But sorcerers' rites eased the souls' passage, so they weren't totally heartless towards headless guests.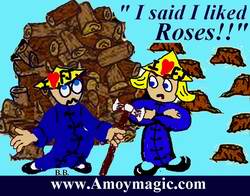 Paiwan had no trouble getting heads, but getting ahead was another matter. Tribes were divided into hereditary aristocracies, and marriage outside the tribe was forbidden. Paiwan youth won their bride by chopping down as many trees as they could on the day of the "Five Year Rite" and presenting them to the girl's family, hoping they would not be stumped by a refusal.
How they must have envied Chinese' arranged marriages—or the Miao maiden 'flower houses'…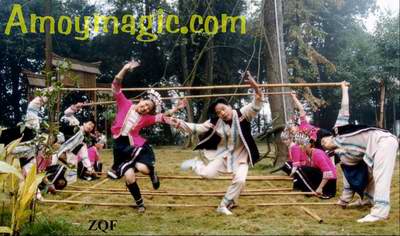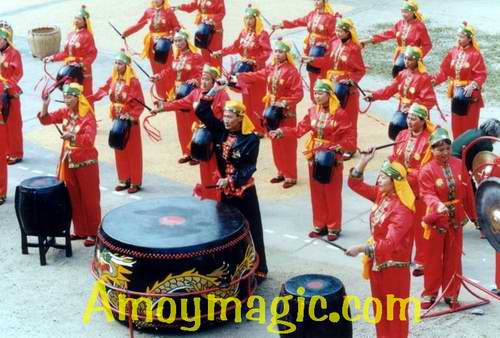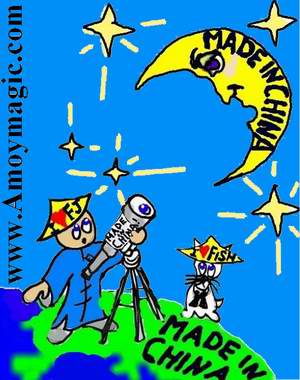 Back to Top AmoyMagic Guide to Xiamen
TRAVEL LINKS

Favorite Fujian Sites

Fujian Foto Album

Xiamen

Gulangyu

Fujian Guides

Quanzhou

Z
hangzhou

Longyan

Wuyi Mtn

Ningde

Putian

Sanming

Zhouning

Taimu Mtn.

Roundhouses

Bridges

Jiangxi

Guilin

Order Books

Readers' Letters

Click to E-mail


Readers'Letters

Last Updated: May 2007


Back to Top


DAILY LINKS


FAQs Questions?


Real Estate


Shopping

Maps


Bookstores


Trains

Busses


Car Rental


Hotels

News (CT)


Medical & Dental


YMCA Volunteer!


XICF Fellowship


Churches


Expat Groups


Maids

Phone #s
EDUCATION


Xiamen University


XIS(Int'l School)


Study Mandarin


CSP(China Studies)


Library

Museums


History
DINING


Restaurants

Asian


Veggie

Junk Food


Chinese

Italian


International


Visas 4 aliens
RECREATION


Massage!


Beaches

Fly Kites


Sports

Boardwalk


Parks

Pets


Birdwatching


Kung Fu

Hiking


Music Events


Festival&Culture


Humor&

Fun Fotos


BUSINESS


Doing Business


Jobs!(teach/work)


Hire Workers


Foreign Companies


CIFIT (Trade Fair)


MTS(Translation)



Back to Top